Part of running a successful business is building, developing, and maintaining customer/brand loyalty. Have you considered giveaways and special promotions? If not, you definitely should! Giveaways are fun for everyone. They build rapport, trust, positive energy, and goodwill between businesses and customers while providing something of value outside the typical business transaction.
For the business, you get the opportunity to generate some interest in your organization. For customers, it gives them a reason to engage with your brand. You can invite them to exclusive events or interact with them via a newsletter. Social media contests can be a fun way to interact with customers, directly market to them, and receive invaluable feedback that can help improve your operations.
Maybe people can sign up for your newsletter and receive a free t-shirt or a water bottle. Perhaps you can woo potential customers at trade shows with some free sway. Other times, you can sell or give away custom items at your store. Everything from pens to tote bags can show customers you care and that you're worth patronizing. Here are promotional items that can help build brand loyalty for your business.
Pens
People absolutely love pens. They're the gift that keeps on giving. Handing out free pens is a low-cost way to build brand relationships with your customers. Pens can come in all sorts of options, too. Fine point, ballpoint, and gel pens are definitely favorites.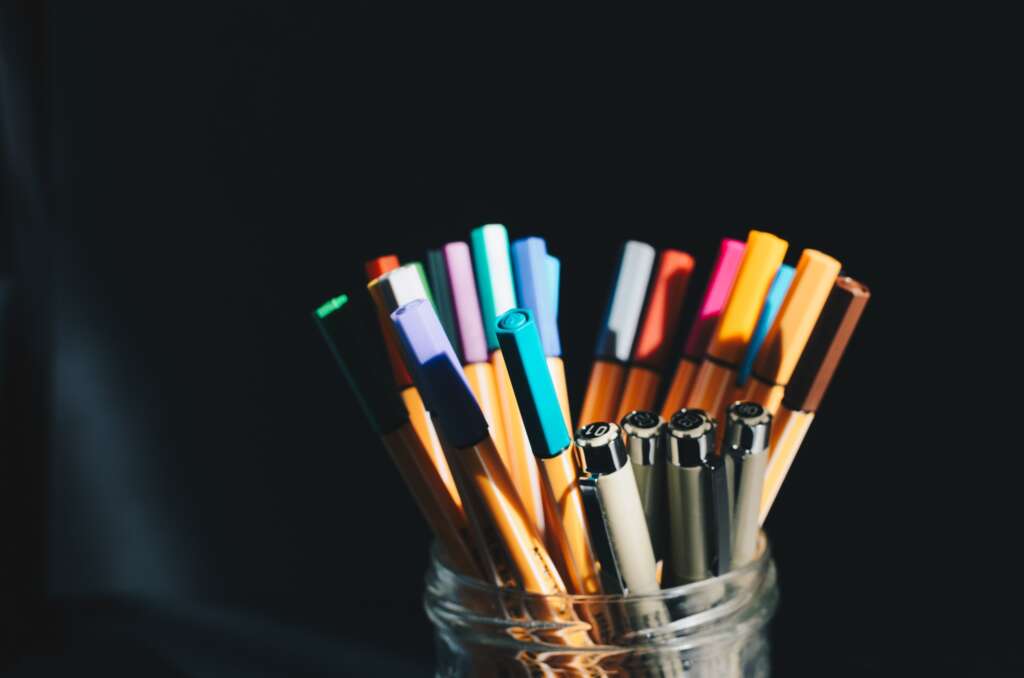 To be an effective marketing tool, a pen should have the name and address of your business and contact information at the bare minimum. Engraving your custom logo on the pen is also great, but not essential.
Pens can be distributed easily and often find themselves moving around, so they'll be creating brand impressions regularly without much intervention. All you have to do is give them away and let the custom branding work its magic.
Stationery
Everybody has to write things down sometimes. Whether it's your grocery list, a phone number, or an important date, having quick access to some scratch paper seems like a pretty good thing. stationery and notepads are great because they're inexpensive and work as a promotional freebie for just about any purpose.
Say a customer buys $10 worth of items? Give them some stationery with your logo on it. Customers ask questions at the front desk or visit your kiosk at a trade show? Stationery and calendars are wonderful "thank you" gifts! Do your customers need information about a product? Write it down on stationery and give them the pad! Okay, that one's a bit of a stretch, but you get the point.
Selling stationery, planners, notebooks, and calendars with your logo on them can also be a valuable marketing tool. Why not let your customers take home something that constantly reminds them of you in a positive way? It's a great way to build relationships and make a good impression, all while giving customers something they can hang on to and use.
Coffee Mugs
Coffee is a truly amazing thing. It drives our daily lives, fuels our mornings, and provides the impetus for social gatherings. It's delicious and good for your heart. Moreover, it's something most people drink and is a remarkable way to reach a wide audience.
Why not appeal to the coffee lover in your target audience and incorporate it somehow into your marketing plan? Coffee mugs are one of the best ways to do exactly that!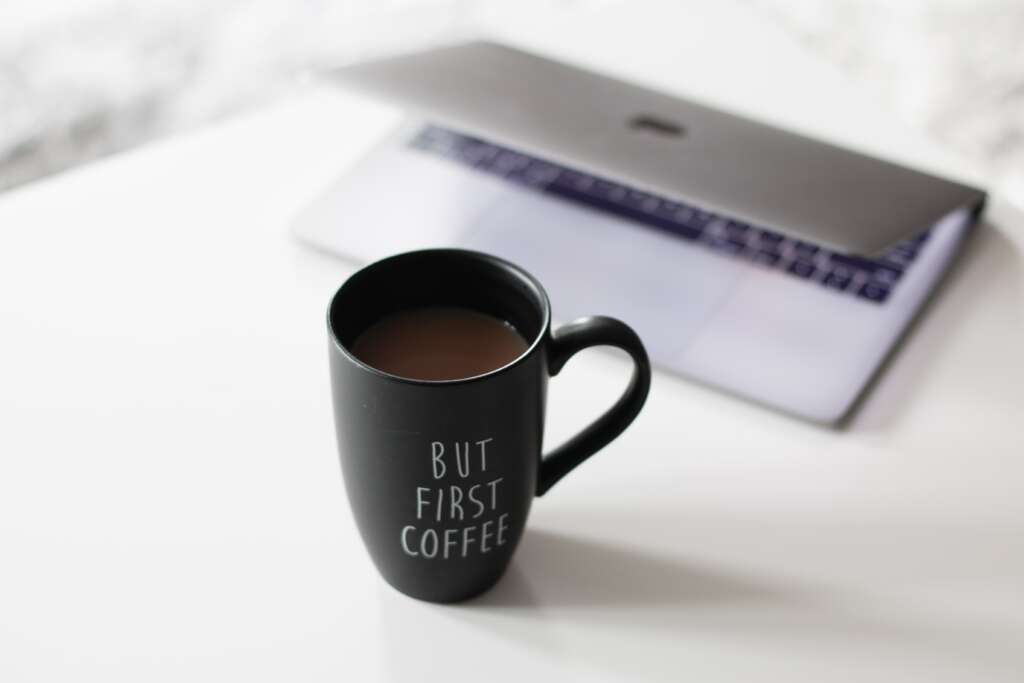 Selling or giving away custom logo coffee mugs makes you look good while providing customers with a durable, magnificent container in which to enjoy their favorite brewed beverage.
Reusable Bags
Per National Geographic, the environmental impact of producing various reusable bags can vary significantly. Cotton bags, for instance, can be reused 131 times before they begin to have the same environmental impact as standard plastic bags.
Other materials do much better. National Geographic goes on to explain that nonwoven polypropylene bags are extremely durable. But the most substantial reason these bags are good for the environment is that they reduce the amount of plastic litter on the ground and in the water.
Some bags can be hit or miss, but ultimately reusable bags are much better but with significantly lower environmental impact than paper or plastic grocery bags. Through a marketing lens, reusable bags offer a way for customers to carry goods around when they're shopping or just going out and about.
If your logo and company name is on the bag, it can increase brand awareness from a passerby or people in other shops who might see the bag. Reusable bags can be totes, canvas bags, or made from other materials and are designed to give a lasting impression with a high degree of utility for anyone who receives them.
Water Bottles and Tumblers
Coffee mugs are a popular giveaway and sales item, but water bottles and tumblers can also significantly increase brand awareness/engagement. People need to drink water every day. Customers love a bottle that's durable, features a sleek design, and that's reusable. If you put your logo and name on the bottle, it increases your brand awareness quite a bit.
Furthermore, other people might see the bottle, love it, notice the logo, and immediately decide they want one too. In this manner, you're generating potential leads and continually satisfying customers who already bought or received a bottle from your organization.
Water bottles—especially giving them away as promotional items—generate significant impressions. Not only that, but customers who receive such bottles tend to keep them for a long time, with some cohorts preferring their branded items over others they might already have. So consider water bottles as part of your loyalty-building strategy. You'll be glad you did!