Proxies are a valuable, often essential, tool to help in the workplace and at home. But, there is a big difference in what's offered.
That's why you need to know the 10 fastest proxies providers.
Fortunately, we're going to list them right here, meaning all you need to do is choose one and sign up. It couldn't be simpler.
Why You Should Use Proxies
A proxy is best viewed as a portal, allowing all the devices on your network access to the internet.
Yes, each device can connect by itself. But, that means a lot of IP addresses and a lot more risk.
Cybercriminals can work out your physical address and even hack your system via your internet connection and IP address.
A proxy becomes your IP address, making it much harder for anyone to track your physical address.
The good ones also offer an array of other protection, such as preventing viruses or malware from getting to your device.
There are two main types of proxies:
1. Residential
Residential proxies are when the proxy provider uses IP addresses assigned to people's houses.
Providing those people stay online it will appear that you live wherever the IP originates, not at your address.
This approach is very secure.
There is a mobile version of the residential proxy. This tends to be slower but this type of proxy rarely gets barred.
There are simply too many people logged on through it.
2. Datacenter
Datacenter proxies use an array of IP addresses from corporate datacenters. These are easier to trace but much faster than residential IP addresses.
A key factor in how effective a proxy is can be assessed by the number of people allowed on one proxy.
A private proxy with just you using it will be significantly faster than one with ten people using it.
In addition, proxies can be either dedicated or rotating.
Dedicated
A dedicated proxy is one IP address, assigned to one device and it never changes. This allows the device access but it is easy to detect that the same IP address is being used repetitively.
In short, it's easy for sites to pick up that you're using a proxy and deny access.
Rotating
Rotating proxies are different every time. When you connect you'll be assigned an IP address from a large pool of addresses.
It's much more difficult for a site to detect the proxy and ban you if the IP address is different every time you log on.
Datacenter proxies tend to be the most popular because they are fast. But, not all proxies are as fast as each other.
Here are 10 of the best.
The 10 Fastest Proxies in the World
In general a private proxy is the best way to go for speed. But, this can mean you have less security.
That's not something most people are willing to trade.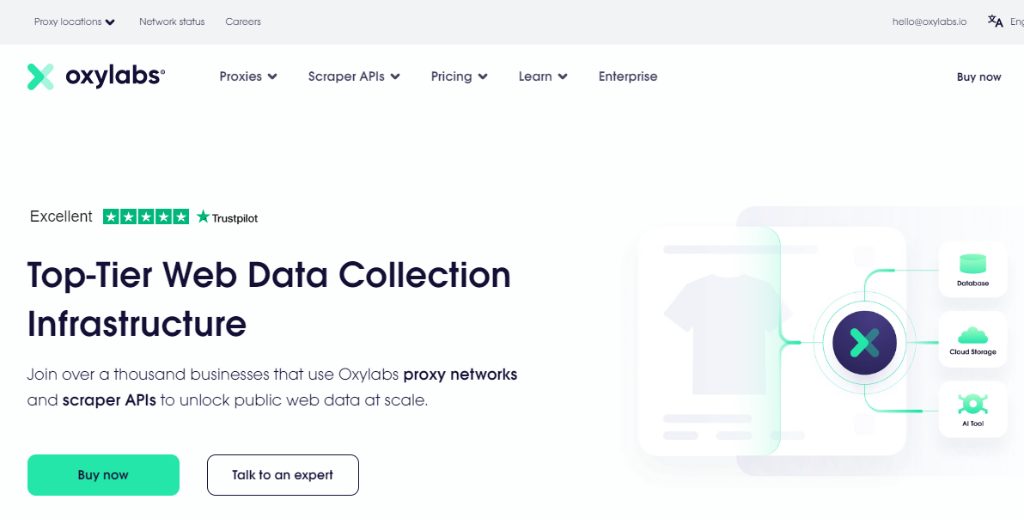 The majority of the proxies offered by Oxylabs are residential. This means your identity is well protected.
However, Oxylabs also recognizes the importance of fast and reliable connections. That's why they have over 100 million residential IP addresses.
You can choose from a variety of options to select the package that best suits your needs.
Oxylabs even uses geo-targeting to ensure you can be located wherever you need to be. With servers across the globe, you can be almost anywhere.
This proxy provider offers excellent customer support and it's gained a reputation, for fast connectivity.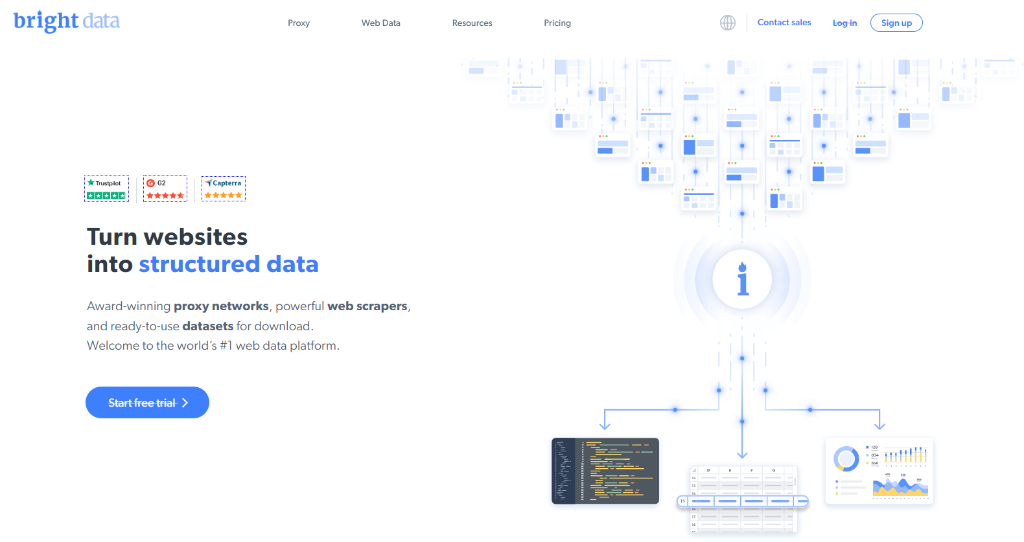 Bright Data is another major player in the industry. They also predominantly offer residential IP addresses.
They have over 72 million available and automatically rotate them.
That reduces the likelihood of you using the same IP address twice and becoming blocked from any site.
The company spends a lot of time making sure that the IP addresses rotate properly, effectively ensuring they are invisible to websites.
Bright Data offers excellent customer service and boasts an uptime of 99.99%.
They have servers across the globe, allowing you to choose your preferred location.
Every IP address used is genuine, making them popular with most businesses.
Although a little slower than Oxylabs, Bright Data does have respectable speeds and they have a variety of subscription options.
You should note, these aren't the cheapest proxy provider on the market but they are one of the best.
The price does decrease if you choose a plan with a higher bandwidth.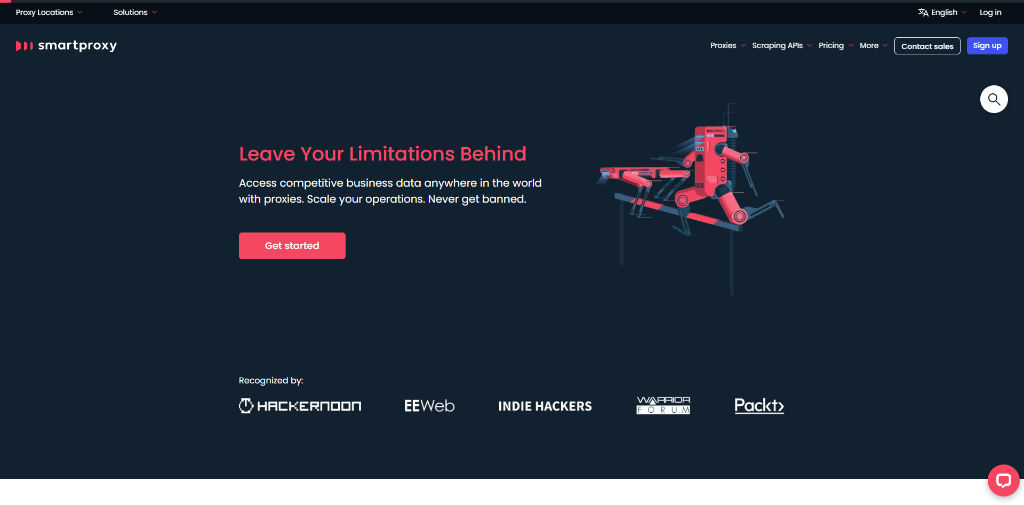 SmartProxy also offers residential proxies. They have over 40 million proxies. Crucially, they have servers in 195 different places.
In short, you'll be able to secure a good connection and appear like you're almost anywhere in the world.
The speed offered by Smartproxy is comparable to Oxylabs and Bright Data but their price is cheaper.
That makes them a more affordable option for residential customers.
The IP addresses used by Smartproxy are genuine and extremely high-quality. That makes them one of the best options for data mining.
They have also gained a reputation for being able to evade bans and are a great option if you want to do some affiliate work.
In fact, they are also a great way to look after your social media account and never be banned.
Prices for Smartproxy are surprisingly affordable and they are defined by your bandwidth needs. That potentially makes them cheaper than the competition.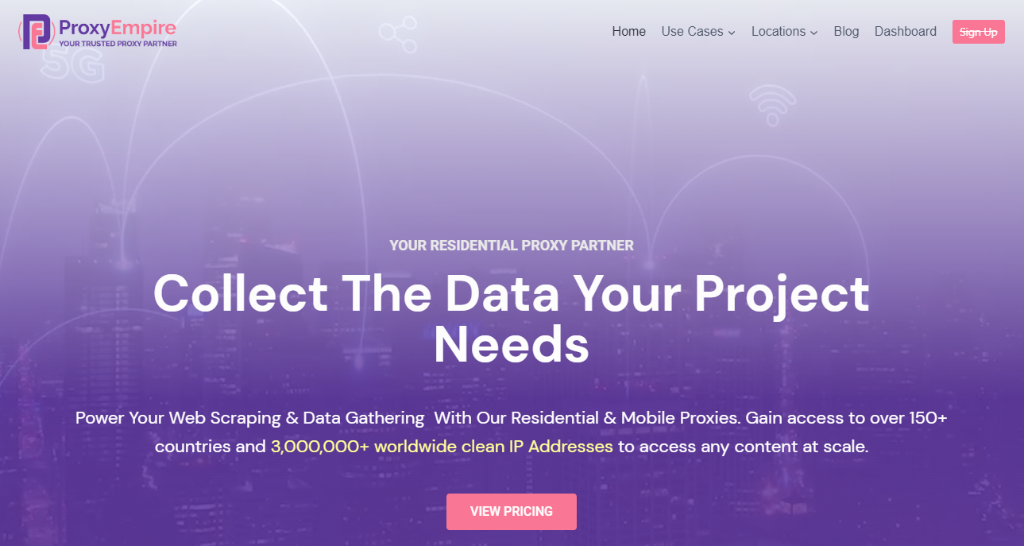 ProxyEmpire has been offering proxies for in excess of 10 years and has servers in 150 countries across the globe.
This provider focuses on residential and mobile proxies, making it an excellent choice for anyone wanting to do scraping online.
In fact, the residential network is particularly good at collecting data and it offers an array of filters to help you select the best targeting options.
ProxyEmpire offers over 3 million IP addresses, all of which are guaranteed to be clean, giving yçu a secure, anonymous, and potentially fast proxy.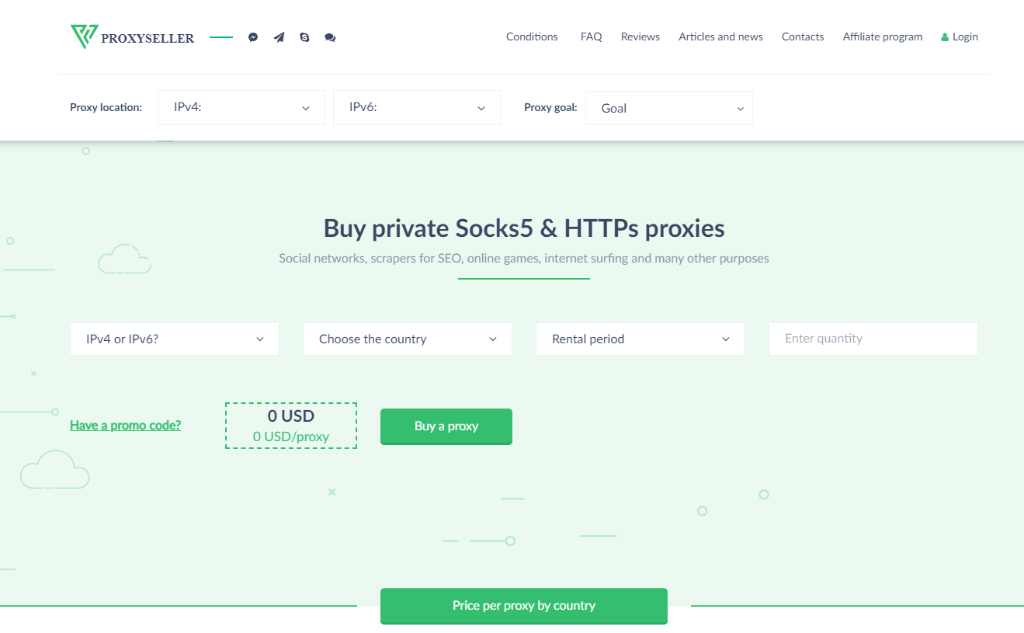 Proxy-Seller has become the goto option for many internet marketers. This is partly because it uses datacenter IP addresses and also because it's based in Russia.
Impressively, this proxy provider allows you to use proxies with SOCKS5 and HTTPS protocols. It even works with IPv6.
The service uses usernames and passwords to get you online. The IP addresses are static and you can pay for a single proxy, if desired.
They offer a first-class customer service facility with live chat and support tickets.
It should be noted that this proxy provider isn't for everyone.
The service offers flexible payments and is even open to you choosing how many connections suit you.
They have servers across Europe, ensuring your privacy.
Proxy-seller doesn't offer the fastest internet connection. But, it is reliable and works as it should.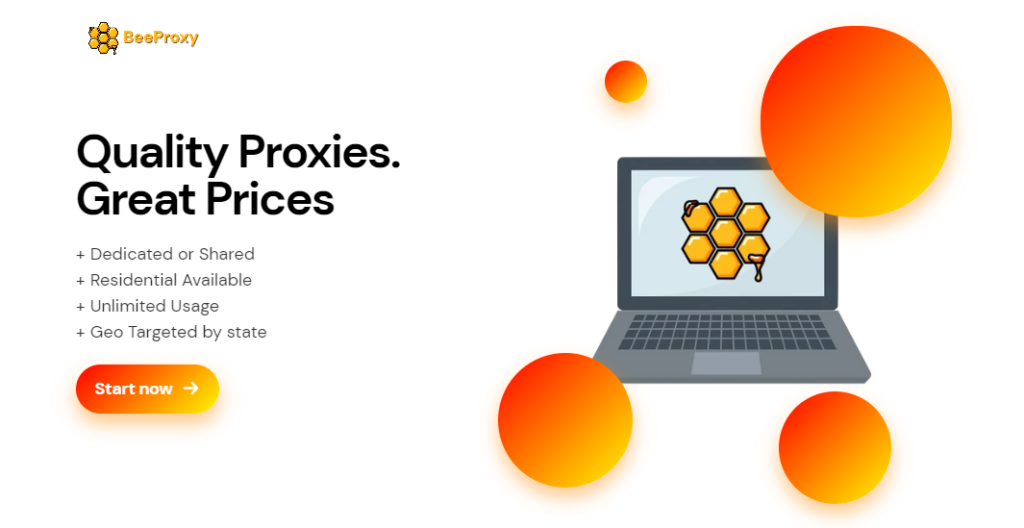 BeeProxy is frequently listed as one of the best proxies providers and with good reason.
The business works hard to ensure all connections are stable, allowing you to use the service and do what you need.
The service is efficient and reliable.
Beeproxy is dedicated to providing residential proxies, fast shared proxies, and even dedicated ones.
You'll get unlimited use when you choose a bandwidth package and you'll appreciate their geo-targeting feature that allows you to look like you are somewhere else in the world than you actually are.
There is built-in proxy protection to help keep you safe from hackers and the prices are surprisingly attractive.
It offers excellent customer service support but the best feature is how easy it is to manage multiple proxies from one dashboard.
It makes the entire process simple, allowing you to concentrate on what you do best.
Beeproxy is compatible with SOCKS5 and HTTP.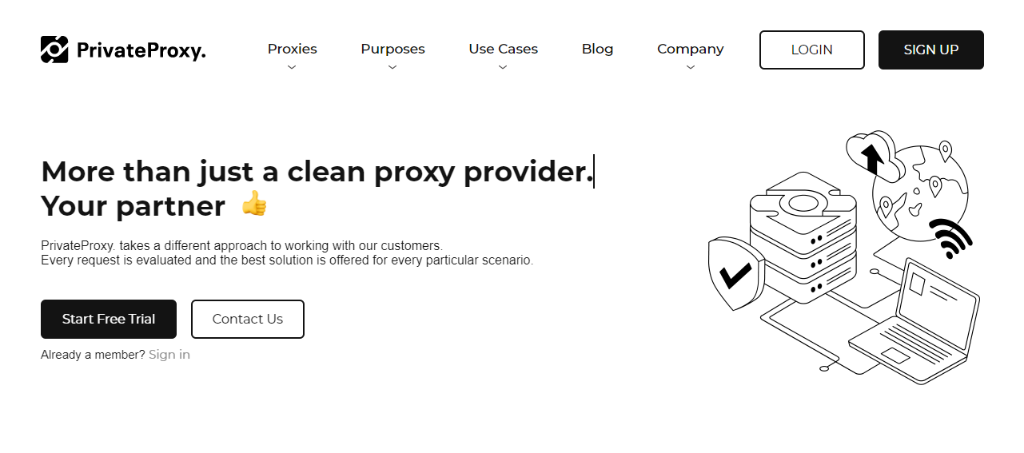 PrivateProxy offers an array of packages to suit every budget. This makes it a very popular option for individuals.
The majority of their proxies include IPv4 IP addresses and you can select how many connections you need and locations. It works via static IP addresses.
These are assigned on a private basis, you will be the only one with the designated IP address.
That means one IP address is assigned to a device, you can't add more devices unless you change your subscription.
But, you can choose which country the IP address is based in.
Privateproxy does offer an array of premium features for an additional charge. You just have to talk to them about your needs.
The Private proxy connections are fast and reliable. They don't place restrictions on your bandwidth and your anonymity is virtually guaranteed.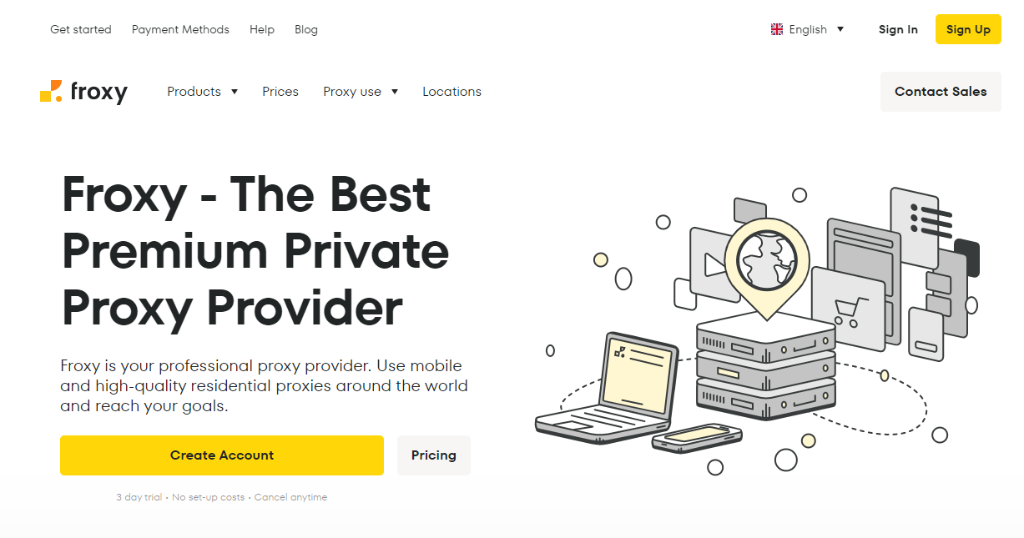 Froxy is another proxy provider that specializes in residential proxies. It has servers located across the world, allowing you to pretend you are anywhere.
This supplier doesn't just offer residential proxies, it also has an array of mobile proxies which can help you get a better connection and secure more anonymity.
It has a large pool of IP addresses with automatic rotation.
That means your IP address is shared, increasing your anonymity but also increasing the likelihood of bans from some sites.
Proxy works well with HTTP and SOCKS5 and it even works with social networks.
It has attractive prices and, while it may not offer the sophistication of Oxylabs, it does a good job for an attractive price.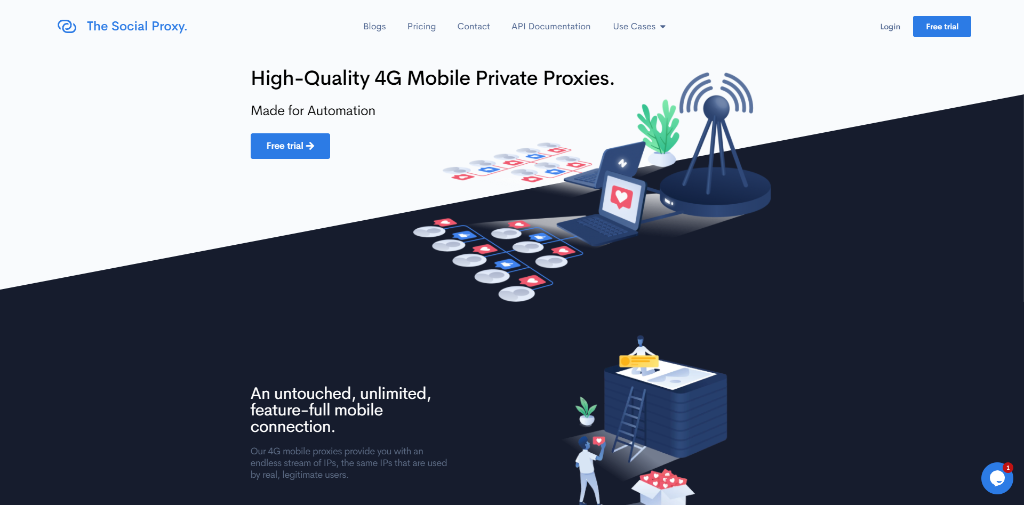 As with most of the cheaper proxy offerings, there are disadvantages to choosing The Social Proxy.
However, the good points outweigh the bad, making this a good option for households and small businesses.
The majority of The Social proxy is based on mobile IP addresses. It utilizes 4G and 5G networks, giving you speed and excellent coverage across the globe.
Of course, using 4G and 5G means you can choose virtually any location and get an effective connection.
However, The Social proxy is a relative newcomer to the arena. That means the number of available connections is still limited although the speed is excellent.
This proxy works very well if you're regularly connecting to social media networks and you'll appreciate the excellent customer support.
You can contact the team via live chat or send them an email.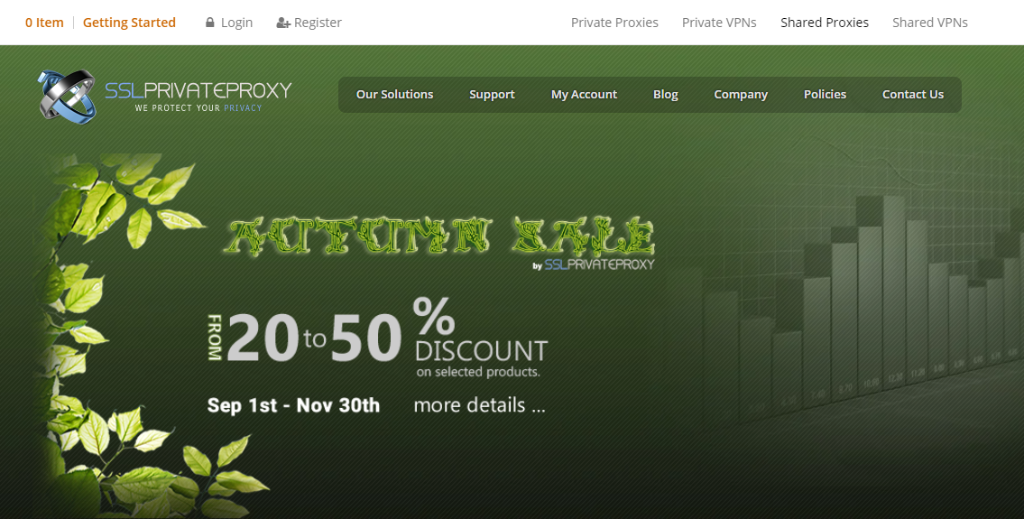 SSL Private Proxy offers fast private proxies only.
That means there is no danger of you being banned from a site thanks to the actions of someone else.
Of course, you will be using a static IP address which increases the risk of websites realizing you're using a proxy.
Because it's new, SSL Private Proxy currently only offers locations across the US.
However, this is sure to change in the near future.
The service currently focuses on social media sites and gives you dedicated IP addresses to work with any social media site. You also get unlimited bandwidth.
A private proxy will give you the best access to the internet as it is only being used by you.
However, it is easier to trace your address and even hack your connection as you are the only device on the proxy.
In contrast, a shared proxy is significantly more secure but has the potential to slow internet access if the proxy becomes overloaded.
You may also be blocked from specific websites if someone else using the same proxy is blocked.
Public proxies are free and don't require any type of security to access. However, the fact they are free means lots of people are likely to connect.
The result is an overload and a slow internet connection.
Summing Up
There are many reasons to look at 10 fast proxies providers.
However, the best reason is because you want a fast and secure internet connection, one that will help you to stay anonymous.
With the increase in cybercrimes, being anonymous is a very good idea.
Of course, a proxy can also allow you to access geographically sensitive material.
A proxy is a good option for most businesses and individuals.
All you need to do is choose the right proxy for your needs and sign up. It takes minutes to create an account.
The best news is you've just read the guide to choosing the right proxy provider. Choose one from the list and sign up today!