Microsoft Windows is the world's most widely used computer operating system (OS), with desktop, tablet, and console versions available.
The OS has a global dominance in computer operating systems, accounting for more than 70% of the market share, extending to Virtual Private Server (VPS) hosting.
But who is at fault? They are simple to set up, relatively inexpensive compared to competitors, and have few compatibility issues with the software, applications, domains, and configurations built on them.
Even with the feature of a simple setup, there are numerous intricacies to setting up a Windows VPS Hosting. Here's a quick overview of everything you need to know about hosting your website on a Windows VPS server.
What Is Windows VPS?
A Windows VPS hosting is a type of Virtual Private Server (VPS) that runs on the Windows operating system and creates a virtual environment of the Windows OS version installed or subscribed to.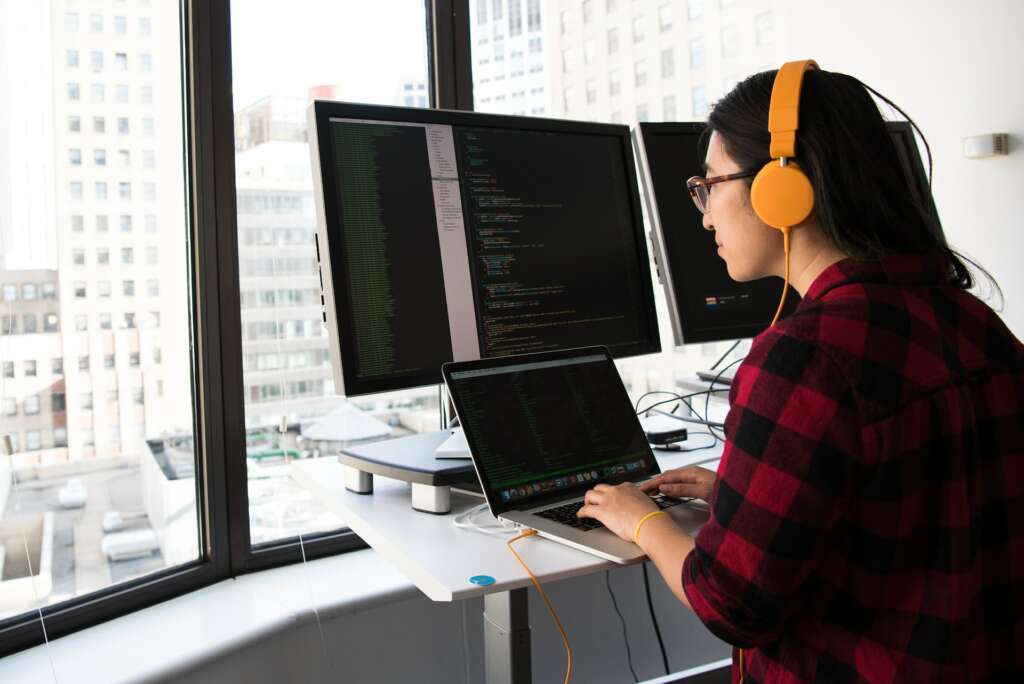 In the meantime, a VPS is a virtual machine that mimics the characteristics of a computer system. The VPS server provides the function of having a physical device.
You can connect your VPS to a server running a virtual desktop environment with the same functions as your own. Servers, including Windows VPS, are frequently used to host websites and other digital business purposes.
They are also useful for remote data and application access. Remotely connecting to your system to analyze data, make changes to the website, or add new features.
One of these functionalities is eCommerce hosting with dedicated resources like bandwidth and data storage provided by the Virtual Private Server.
Dedicated resources of a Windows VPS significantly improve website visitors' server response times while promoting remote work by access for you and your employees.
Benefits Of Using A Windows Virtual Private Server
Developers, web administrators, and business owners all over the world look to Windows VPS as the most efficient and cost-effective way to provide the services they require.
There are several reasons why they select a Windows VPS for their company or organization. Below are a few reasons why developers, web administrators, and business owners prefer to use a Windows VPS:
1. Familiarity
The main reason people choose to run their digital tools on Windows VPS is probably familiarity: Windows OS is the world's most popular desktop operating system.
As a result, most people, including newcomers to the world of technology, are familiar with the OS and how it works.
2. Scalability
Another advantage of using a Windows VPS is the server's scalability. Many web hosts offer this feature, so start-ups and small businesses can access resources and grow and expand their businesses.
The additional resources ensure that the increased web traffic workload can be managed without slowing response time or disrupting services.
3. Management Tools
Because of Windows' popularity, a variety of software and applications have been developed to be compatible with almost every version of the Windows ecosystem.
As a result, Microsoft created many dedicated networking tools for Windows that are easy to use and efficient. Server management is a significant criterion for web administrators.
4. Root And Administrative Access
Almost every website, app, or business has unique requirements. As a result, configurations must be made, and personal software applications must be installed to meet such needs.
The only way to accomplish this is to have root access in order to perform various installations and functionality.
With the root access provided by the managed Windows VPS, you can change the color, and theme, install plugins, and add or remove anything that meets your business's needs.
Final Thoughts
Hosting your website is already a time-consuming task. It is now more challenging to host a website, app, or other digital tools on the incorrect hosting platform.
Choosing the right hosting package and operating system for your server ensures that your project is completed flawlessly.
The Windows VPS hosting server, which consists of a physical server (computer), a Virtual Private Network (VPN), and an internet connection, provides you with the tools and support you need to get started and keep your project running.
The best part about the Windows VPS hosting service option is that it is simple to understand and has little or no compatibility issues with the technology used in your project.
Here we have listed some of the reasons and benefits of using dedicated hosting for your business and how much does it cost to develop a website with all the functionality of AliExpress for your future reference. Goodluck!