Bicycle riding has become very popular these days. If you want to enjoy cycling safely and securely, you should consider buying some bike gadgets. These gadgets can help you improve your biking experience.
Whether commuting to work, riding through town on errands, or racing across the country, cycling has many advantages over other forms of transportation.
And while you might think that all cyclists wear lycra and ride in packs, plenty of options are available for those looking to enjoy the sport without sacrificing comfort or safety.
With these seven essential bicycle gadgets, you can stay safe and secure on your bicycle.
1. A Helmet
Bike helmets are essential for protecting your head from injury during accidents. They protect against sunburn and other injuries.
A helmet aims to protect the wearer's head from impact forces. There are several types of helmets, each with its own benefits and drawbacks.
Choosing a helmet suitable for the activity or weather conditions is important. For example, some helmets are designed to fit snugly around the ears, while others leave room for ventilation.
The helmet should be a mandatory equipment for every cyclist. The best helmets will protect against serious head injuries, including concussions. They'll also help prevent facial fractures and other injuries.
2. Lights
Lights are essential for cyclists. They provide visibility at night and allow bicyclists to see better. What should you look out for before buying lights for your bicycle?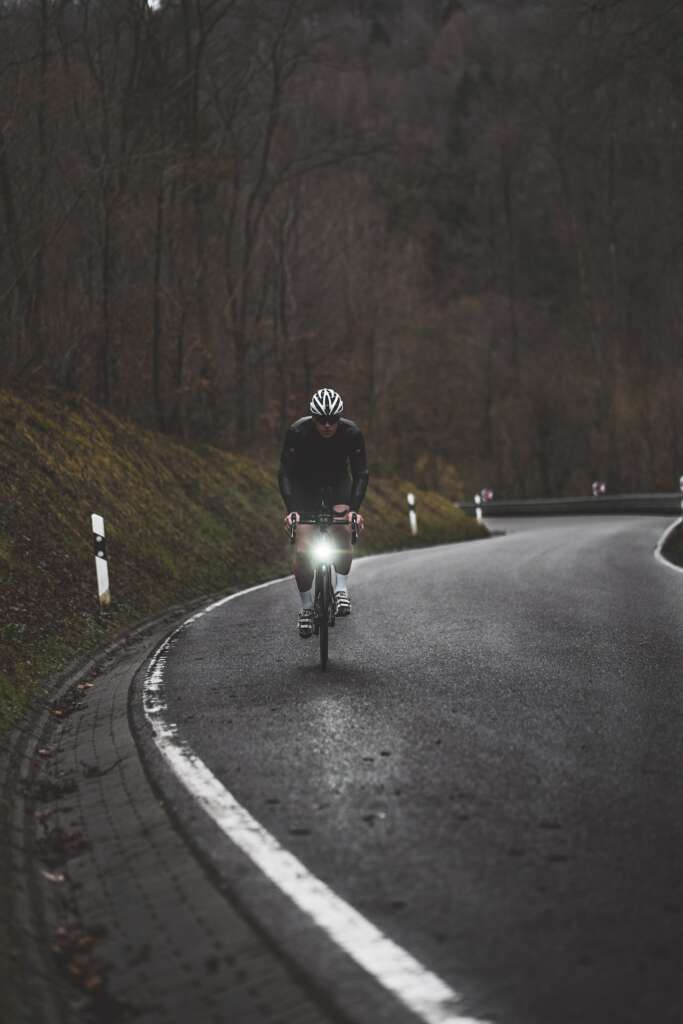 The number of cyclist deaths has increased over the last decade. Most of these accidents happen during dark or rainy conditions.
Cyclists who wear lighted gear are less likely to get into crashes. You need lights at night, even if it's just for safety reasons. If you want to stay safe, here are some things to consider before buying lights for your bike.
There are two main types of bike lights:
Front: Front lights are usually mounted on the handlebars or stem.


Rear: Rear lights are mounted below your seat or over the wheel case.
For maximum safety, you should install front and rear lights.
3. Smart Blinker
Bike accidents are common, especially during the summer months. A smart blinker gadget can make staying safe on the road easier. It sends blinking signals to alert drivers behind you when you turn on your lights.
If you ride at night, smart blinker lights are a must. These devices use LEDs to light up your path so other drivers will see you more easily. A rear reflector is also recommended.
It is essential for road bikes to have a smart blinker light. With motion sensors and adaptive brightness, they are equipped with various features. These devices help riders stay safe by alerting drivers to their location and speed.
4. Wheel Reflector
The biggest danger that cyclists face is being hit by cars. Car accidents are more likely to occur during the night. A wheel reflector is another gadget that will help you stay safe on the road.
It is important to have reflective wheels to reduce these risks. It's designed to help you stay visible at night and alert drivers who might otherwise miss you.
5. Reflective Clothing
Reflective clothing is another essential piece of gear for cyclists. They can help you stay visible during low-light conditions or at night to keep you safe. Pants and jackets made of reflective material are included.
Reflective clothing has become quite common these days. Most cyclists wear some form of reflective gear, whether a jacket, helmet, or shoes. Unfortunately, they don't always reflect. That's why you should consider buying high-quality reflective clothing gadget.
The gadget is intended to enhance pedestrian and driver visibility. It uses high-refractive glass beads to create a bright glow around the wearer. If you ride at night, reflective clothing is an absolute must.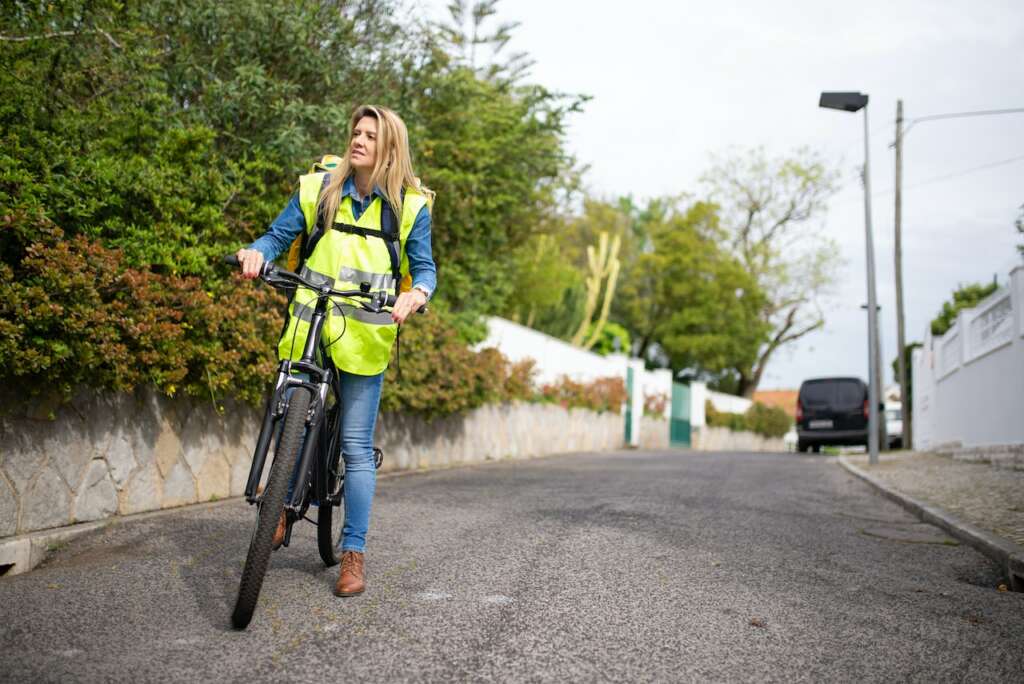 6. Bike Taillight
A taillight is a device that attaches to the back of your bicycle and flashes red light to alert other vehicle drivers. They come in two varieties: battery-powered and wired. Battery-powered lights are cheaper and easier to install, but wired models offer better visibility.
You should use a taillight if you ride your bike at night. A taillight is an essential piece of equipment for any cyclist because it helps keep you visible to drivers behind you.
You'll find them mounted on the back of your bicycle. Choose one that fits where you plan to ride, as they are available in various styles and colors.
7. Cyclist Airbag
How safe is your bicycle? Are you worried about being hit from behind or falling off? Consider purchasing a Cyclist airbag if this is the case. This gadget helps prevent accidents and injuries.
The number of cyclists has increased over the years. As a consequence, cyclists are more likely to get injured in accidents which can even turn fatal.
An airbag cushions the impact of a collision. Head injuries can be prevented by wearing them. However, they are not always effective in preventing other types of injuries.
Airbag gadgets are newly invented to replace helmets. Its smart features can detect accidents and automatically be active when accidents occur.
Conclusion
Bicycle accessories are essential for keeping you safe and secure. Bicycles are very useful and allow us to get around easily. They are also a great way to exercise and stay fit.
If you are an active bicycle rider you must have these gadgets to keep you safe while on the road. Check this out if you are planning a road trip through Germany.