Digital transformation is taking over the world, and no industry can escape its grasp, even real estate. For many years now, real estate has been a traditional way for moguls to accumulate and keep their wealth. By 2020, the real estate market grew to over $10.5 trillion. Despite this growth, it is still slow to adopt digital transformation relative to the banking, finance, and healthcare industries.
The recent coronavirus pandemic has kickstarted and hastened real estate digital transformation. It has forced real estate businesses and agents to adapt to the changing behavior of their clients. These technologies streamline business processes and bring buyers closer to the companies. The competition overshadows those who are unable to meet customer expectations.
Statistics from the 2019 KPMG report shows that up to 58% of real estate business in the US came up with a digital transformation plan and started following it. Also, about 95% of the respondents have a person leading their digit transformation efforts to ease their workflow.
In this article, we will talk about top real estate digital transformation technologies for 2022.
What is Digital Transformation?
Digital transformation is integrating digital technology in all aspects of a business (internally and externally). It is significantly changing how businesses operate and add value to their customers.
It can be seen as a cultural shift of a company's activities, processes, and competencies to be more agile, customer-centric, streamlined, and efficient. A key driver to digital transformation is innovation and the adoption of new forms of digital processes. It leverages today's and tomorrow's opportunities to increase efficiency and keep up with fast-changing market demands.
In today's marketplace, digital innovators are leading the way in disrupting traditional marketplaces. How customers engage with these companies is changing the business landscape rapidly. These businesses use technologies that provide product optimization, increase production output and improve operational efficiency, thus cutting operational costs.
The global investment in digital transformation technologies is expected to reach $1.8 trillion in 2022.
Objectives and Goals of Real Estate Digital Transformation
One of the main goals of digitalization is to improve the interactions between all the parties involved in real estate transactions. So, new properties can be built faster and safer. Also, maintaining the properties will be easier thanks to technology.
Another key goal is to simplify the process of selling and buying properties. It ensures that the buyers are comfortable and the transaction is transparent.
For real estate businesses to stay amongst the stiff competition, they need to explore better options, improve their workflow, and increase operational efficiency to get a better return on investments.
Why Digital Transformation is Vital in Real Estate?
Even though the digital transformation process was slow in real estate, it is inevitable. Innovations are changing the world as we know it, and customers have started to demand better services. So, here are some of the reasons why real estate businesses should adopt digital transformation:
Change in Customer Expectations and Behavior
The covid pandemic has shifted customers' behavior drastically. People prefer to search for properties online to limit human contact and adhere to lockdown rules. That is why businesses need to have a strong online presence to pull such customers.
Change in Technology
Every business wants to cut costs and improve operational efficiency. So, they are ready to adopt technologies such as automation that help them do so.
What are the Key Digital Transformation Technologies in Real Estate?
Nowadays, numerous digital transformation trends have gotten in the real estate industry. However, we are going to talk about the key ones:
IoT (Internet of Things)
Internet of Things IoT refers to the increasing number of devices connected to the internet and are collecting and sharing data. This technology can turn our homes, construction areas, and cars into smart objects. It has been widely adopted in the real estate industry, providing many benefits.
IoT provides the real estate sector with benefits such as predictive maintenance, convenient lifestyle, energy efficiency, and much more. Smart and remote sensors increase the value of any property.
Big Data and Predictive Analytics
The real estate sector is also benefiting from the presence of big data. Big data controls all types of digital transformation because businesses need data to be able to make accurate changes. Information about owners, properties, agents, renters, and even companies is available in the real estate industry.
Using data analytics, experts can predict client behavior and know customer needs. This knowledge will help them make better decisions and predict market conditions for buying, investing, renting, and selling properties.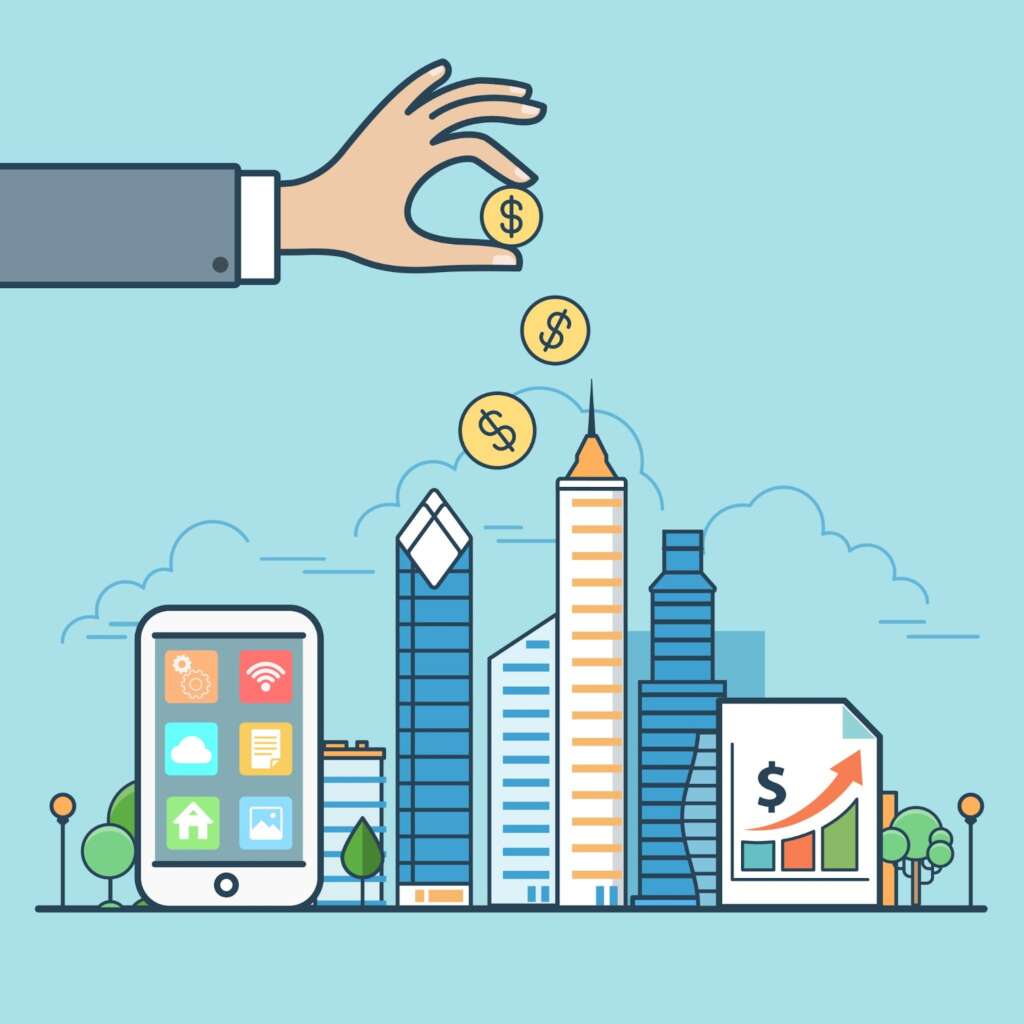 AI Systems
Artificial intelligence elements can be found in all industries, including real estate. It is one of the major drivers of digital transformation as many companies implement AI in their workflows to reduce employee workload. It gives machines the ability to self-learn with human intervention.
In real estate, this technology is becoming crucial to providing personalized offers. This significantly increased the number of offers and closed deals. AI is also crucial when creating house plans and deciding where to build a property. It will provide information on potential risks, evacuation strategies, etc.
Building Information Modelling (BIM)
BIM is a process that improves collaboration between different stakeholders throughout the lifecycle of a building. BIM is the process of working together to advance the efficiency of construction projects. The most important element of a BIM process is the model that contains all the building's information.
A BIM model includes a detailed 3D model with all the architectural and structural elements, mechanical and electrical systems, spaces, details, schedules, and documentation. It can easily calculate a building's cost estimations, material quantities, energy performance, etc.
Augmented and Virtual Reality
Clients and buyers can use AR and VR technology to see what a property would look like before they buy it. These technologies improve customer interaction and satisfaction.
Smart Contracts
Smart contracts in blockchain technology receive payments from users through what is known as "gas fees", which are payments made by users to compensate for the computing energy. Also, transactions are self-executed through computer code once predetermined conditions are met.
In the real estate industry, smart contracts are made through bank verification, and there is no longer a need for a middleman. The real estate sector will benefit from this technology because a large number of transactions are done daily. Blockchain technology will help make the transactions less costly, safe, and secure.
Chatbots
Financial and banking services are making full use of chatbots, so why not the real estate sector. This technology can help real estate companies set predetermined answers to frequently asked questions. This will significantly increase customer interactions and decrease wait times.
Also, chatbots can help to collect and process customer information and orders, ensuring that potential customers are not lost due to a lack of activity or response from agents.
Omnichannel Engagement
Real estate companies are also taking advantage of the rise in social media and different communication channels. Omnichannel engagement is helping realtors/agents communicate with people on multiple channels at once.
So, it does not matter which channel the client chooses to communicate with the business. For example, If the buyer is more comfortable on social media, then the company has a social media channel for communication. At the same time, they can also be communicating with clients on mobile apps, websites, etc.
Crowdfunding for Real Estate Projects
Real estate businesses are now using crowdfunding to raise money quickly within a short time. It helps to raise money and attract potential investors.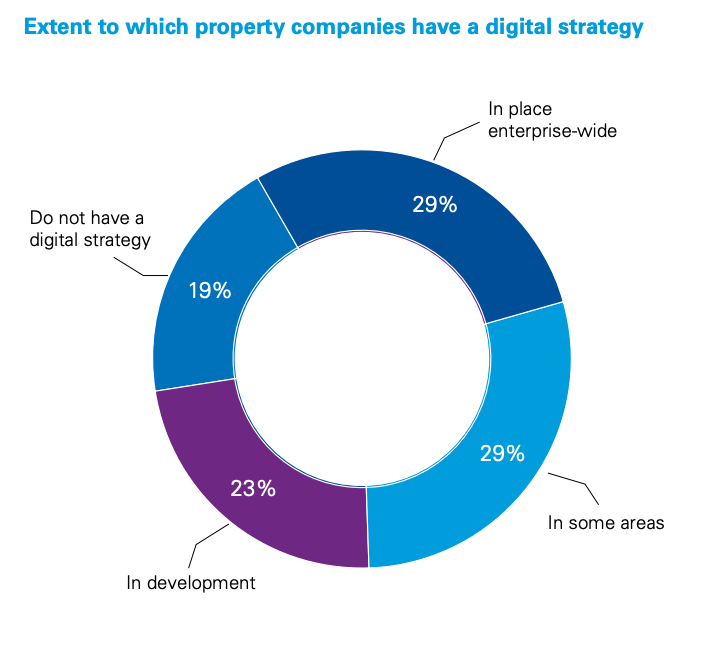 Real Estate Digital Transformation Examples
OJO Labs is a company that provides AI and ML technology services to the real estate business, helping them to increase users' buying, selling, and renting experience. The customers are provided with a personalized property recommendation engine that assists them along their journey.
Zumper is an online platform that helps renters find and book the most suitable apartments. The renters can also pay for their apartments online directly to the property owner. Small landlords and those who own multifamily properties can also find tenants, perform market research, and collect rents using this platform.
Adapting to Digital Transformation in Real Estate
Technology has already changed the mindset of the main players in the real estate market. Companies are pushing to be among the pioneers in adopting new technologies to dictate the pace and be ahead of the competition.
However, it is not all about adopting new technologies. Companies must first break down their business model and determine the flows which can be augmented with technology. It is often a gradual process until all the processes are transformed.