Why should you appear at tech conferences as a software engineer?
Tech conferences have a vital role in the career development of software engineers due to several reasons. A few of them are:
Networking
One of the best parts about attending tech conferences is the available networking opportunities. You'll have a chance to meet other professionals in your field, learn about new technologies and trends, and make valuable connections that can help you further your career.
Learning
Another great benefit of attending tech conferences is the available learning opportunities. Conference sessions offer an excellent way to learn about new technologies, trends, and best practices from experts in the field. In addition, conference attendees often have the opportunity to participate in hands-on workshops and tutorials, which can provide valuable practical experience.
Recruiting
Tech conferences can also be a great way to find a new job or advance your career. Many employers use conferences to meet and recruit top talent. If you're looking for a new job or want to advance your career, attending a tech conference is a great way to network and connect with potential employers.
This is confirmed by Pawel Jackowski of the software company, ASPER BROTHERS. – "Our observations show that networking at industry events is a great opportunity to make new friends and present the company's offer to potential employees. It happens very often that relationships established in person result in permanent or temporary cooperation with specialists."
Professional Development
Attending tech conferences can also help you develop professionally. Conference sessions and workshops offer an excellent way to learn new skills and knowledge. This way, developers can build a strong foundation for their future endeavors.
In addition, meeting other professionals at conferences can provide valuable insight into different aspects of the industry and help you develop relationships that can benefit your professional life.
Fun
Last but not least, attending tech conferences can be great! Conference sessions and events offer a great way to meet new people and learn about new technologies in a relaxed and enjoyable setting. In addition, many conferences offer social events and activities, which can provide an enjoyable break from the work week.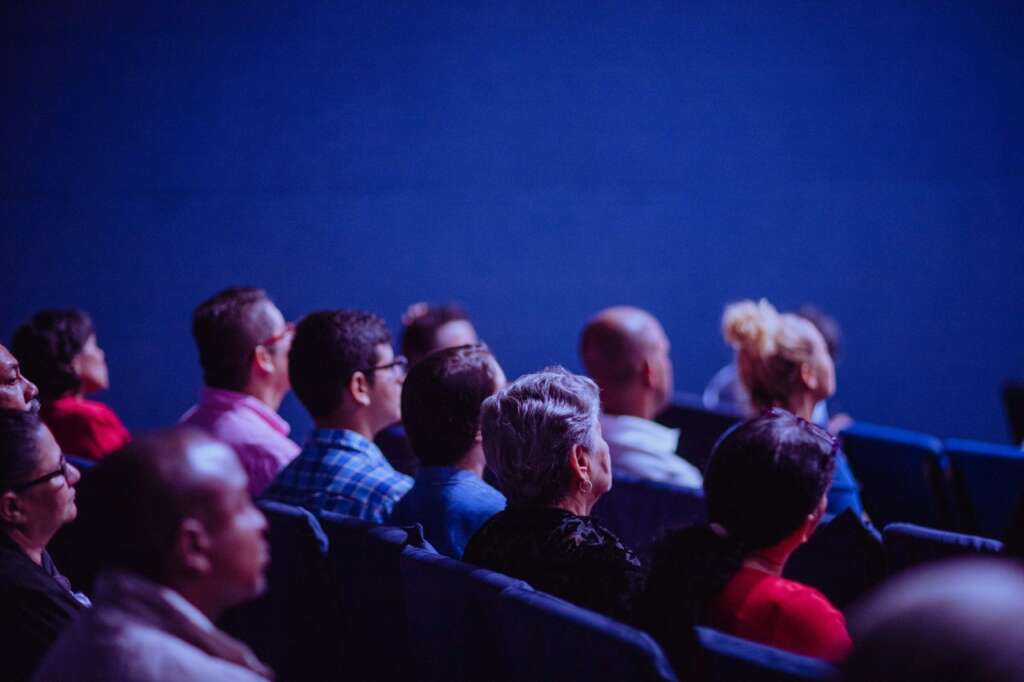 List Of Top 10 Conferences
To help you plan your conference schedule for the next few years, we've compiled a list of 10 must-attend conferences for software developers.
1. Principal Developer MasterClass
The Principal Developer Masterclass is an exclusive, invite-only event for experienced developers who want to take their careers to the next level. This two-day event covers advanced software development techniques, leadership and management skills, and getting the most out of your team. Along with immense networking opportunities, the attendees will also benefit from the expertise of the industry experts.
2. DEVTERNITY
DEVTERNITY is the perfect event for those who want to stay ahead of the learning curve while having insight into the latest trends in software development. The conference features over 100 sessions led by expert developers and ample networking opportunities. Attendees will leave DEVTERNITY with a wealth of new knowledge and insights they can immediately apply to their work.
3. Microsoft Ignite
Microsoft Ignite is a five-day technology conference for IT professionals and developers that focuses on the latest Microsoft products and services. The event includes over 2,000 sessions and 350 exhibitors, as well as opportunities to network with other attendees. Microsoft Ignite is held in Atlanta, GA, each year.
4. DEVintersection
The DEVintersection conference is the place to learn about the latest Microsoft developer technologies, tools, and platforms. Attendees can expect to hear from industry experts about the latest Azure, Visual Studio, .NET advancements, and more.
The conference also allows attendees to network with other developers and get hands-on experience with new technologies. Whether a beginner or an experienced developer, the DEVintersection conference has something for everyone.
5. ACCU
The ACCU Conference annual gathering of programmers, developers, and computer science professionals. The conference covers various programming, development, and computer science topics. Networking is one of the most significant advantages of attending this type of conference.
Moreover, apart from getting your hands on new trends and technologies, you will have the opportunity to know the expert opinion of the leading experts. The ACCU Conference is an excellent way to stay up-to-date on the latest developments in programming and development. The conference covers various programming, development, and computer science topics.
6. DrupalCon
DrupalCon is an annual event that brings together the global Drupal community to learn, share and build. Attendees include developers, site builders, designers, project managers, business owners, and more.
The conference features a variety of sessions and workshops on topics ranging from technical to strategic, so there is something for everyone. Not to forget that you can expand your developer circle with the ample opportunities the platform provides.
7. PowerShell & DevOps Global Summit
The PowerShell & DevOps Global Summit is the premier annual gathering for PowerShell and DevOps professionals. The Summit shares the knowledge and experience of the best and brightest minds of the PowerShell and DevOps community.
The conference features over 100 sessions, workshops, and panels on a wide range of topics, including PowerShell scripting, DevOps practices, Windows Server administration, Azure automation, and more. In addition to the wealth of technical content, the PowerShell & DevOps Global Summit provides attendees a gateway to network with their peers.
Therefore, they can build healthy relationships with leaders in the developer community. The Summit is also a great way to stay up-to-date on the latest news and developments in the PowerShell and DevOps space.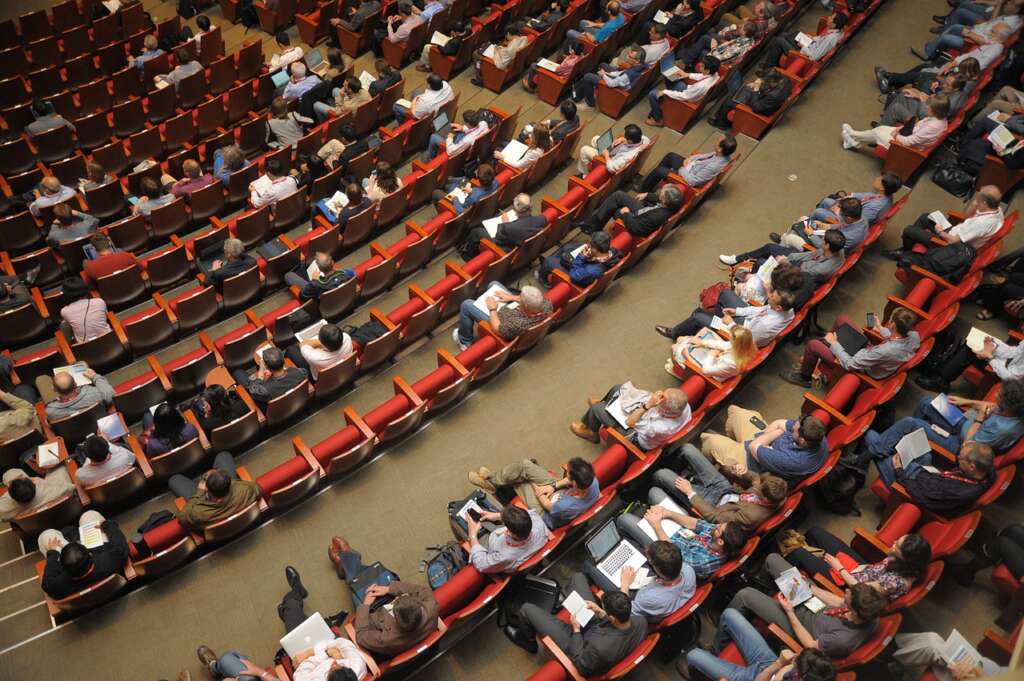 8. DevOpsCon
DevOpsCon is a two-day conference that will bring together some of the world's leading DevOps experts and practitioners. The conference will showcase the latest DevOps tools and practices and provide attendees with practical guidance on implementing them in their organizations.
In addition to the expert-led sessions, the conference will feature several interactive workshops, where attendees can get hands-on experience with the latest DevOps technologies. Whether you're just starting with DevOps or looking to take your organization to the next level, DevOpsCon is the perfect event for you.
9. Apple's Worldwide Developers Conference
Apple's Worldwide Developers Conference (WWDC) is an annual event where developers from around the world gather to keep themselves updated about the latest Apple technologies while getting hands-on with the company's newest products and services.
During WWDC, Apple will unveil the latest versions of its operating systems for the iPhone, iPad, Mac, Apple Watch, and Apple TV. Developers can attend sessions and workshops led by Apple engineers, and they'll be able to get hands-on time with the new software and hardware.
WWDC is an excellent opportunity for developers to stay up-to-date on all the latest Apple technologies, and it's also a chance to network with other developers from around the world.
10. VISUAL STUDIO LIVE! | MICROSOFT HQ
If you're looking for comprehensive education on Microsoft Visual Studio, look no further than VISUAL STUDIO LIVE! | MICROSOFT HQ. Besides imparting top-notch skills and knowledge, you learn how to make the most of this powerful software development tool. You'll hear from industry experts and have plenty of opportunities to network with your peers. Don't miss out on this essential event for Visual Studio users!
Summary
If you're a software developer, chances are you're always looking for ways to stay ahead of the curve. Attending conferences is one great way to hone your skills.
Not only will you get to hear from some of the top minds in your field, but you'll also be able to expand your network by interacting and connecting with other developers worldwide.