Commun.it Review 2022
We all know how helpful Twitter can be, but did you know that it's still just as important as Instagram and Facebook? Platforms like TikTok and Instagram have more or less taken over throughout the last couple of years, and you are probably working away at developing your presence on them when it comes to your brand.
However, Twitter is still just as important, especially if you want to be able to connect with your audience in a different and unique way. The thing about Twitter though is that unless you've got a lot of prior experience, you're going to have trouble doing it all on your own, because the competition is fierce.
There are plenty of people out there to contend with, and plenty of people that are doing better than you are right now. This is where the social media marketing industry comes in. Companies out there can help you get the right audience, but you've got to know how to pick them.
Let's review one.
What is Commun.it?
Commun.it is a company that claims to have all the features that you need to excel on Twitter, and stand out from the crowd. They talk about how they have the right features to make a real difference to your Twitter growth, so that you can build real relationships with your community.
The premise of this company is great, but we don't think that they pass the mustard. Why? Because we believe that they are selling fake engagement as well as a bot that is going to get you in trouble for using it.
What are Commun.it's Features?
Commun.it claims that they have it set up so that you never have to worry about missing a mention again, because you will have all of your conversations in one box. They say that as well as this, they can help you get to know the people who are following you, and connect with them on a real level every day.
They can help you share top curated tweets and content, and they also say that they can help you engage your leads, so that you can work out who needs your content and when. Also, they're going to claim that they can help you put your posts up at the right times, and keep track of how your posts are doing.
What is Commun.it's Pricing?
They say that initially you can sign up for free, and then you can go for their Pro package which is going to set you back $19.99 a month. They say that this comes with two social profiles and a three-day limit on analytics. With their Business package, you are going to get it for $24.99 a month and it comes with a free trial. They can help you with six social profiles, as well as 60 day access to their analytics.
Additionally, they offer help with unlimited weekly campaigns and 100 engagements. With their Corporate package, this is going to cost you $117.99 a month, and it's going to help you with 12 social profiles and no ads. They say that you get unlimited access to analytics, as well as 400 engagements.
This is all sounding great, if it were true – but it's not. They aren't nearly as good as they make themselves out to be, which is cause for concern, especially if you are someone who might get blinded by the light and tempted to try something that you know almost nothing about.
How Did Commun.it Do in Tests?
Commun.it did terribly in tests. We thought that we would sign up for their Pro package, which as you know cost us $19.99 a month. We are really disappointed by the results. They forced us to fill out a survey that they claim we were going to get paid for, but by the time we got to the end of the survey they said that they had too many responses and we weren't going to get paid for it.
Furthermore, all of the engagement that we got from them for our Twitter profile was low quality, and didn't do anything for our engagement rate. When we tried to get in touch with them they stonewalled us. If you go onto their Trustpilot, you will see that there are many similar experiences of people who have been left with a hefty bill and no way to get their money back.
What About Their Team?
One last thing to ensure that Commun.it is one of those companies that you need to avoid like the plague is the fact that they have zero information on their website about the team that is supposed to be behind the features.
Companies that have a good reputation and actually care about their clients will make sure to have all of the relevant information about who is on their team and who is developing their features, so that you can get to know them on a more intimate level, and feel like they are letting you in to see how everything works.
We don't trust these guys with anything, especially considering they can't share anything about the people that are supposed to be responsible for the features they're dishing out.
Reviews of Commun.it Alternatives
Commun.it says that it can easily grow your Twitter community, and says that it's magical because it's free. You won't find too many Twitter growth companies out there that can promise good growth for free, so if this is a good option, then we suggest grabbing it with both hands.
We were a little disappointed to see that lately, it has received a bit of negative press online through third party forums, which is why we thought we would put together a list of the best Commun.it alternatives that you can use if you want to.
Let's check them out.
First Look
"When you first visit Twesocial's website, you'll see a simple Twitter growth company that seems to be upfront and honest about what they offer – and this is exactly what they are. They're the kind of company that wants to make their customers happy above all else."
2. 2nd Best Out There: Tweeteev
"When you compare Twesocial's website to Tweeteev's, you may notice that they are a bit simpler, which means you could mistake them for being too simple. Yet I think they are one of the most underrated Twitter companies out there, and I've found them to be just as helpful as Twesocial."
3. Best For Finances: Jarvee
"Ever since I have been with Jarvee, they have been able to help me better than any other Twitter growth company out there. They have been around since the start and know what my Twitter growth needs so that it can be super successful. I have a lot of faith in them."
4. Best for the Protection of Your Profile: Tweetfull
"If you want more than just your average Twitter growth company, then I suggest you check out Tweetfull. This is because they were not only interested in getting me to sign up, but they made sure to work out my perfect Twitter strategy. This unique approach made all the difference."
Commun.it Alternatives (Our Reviews)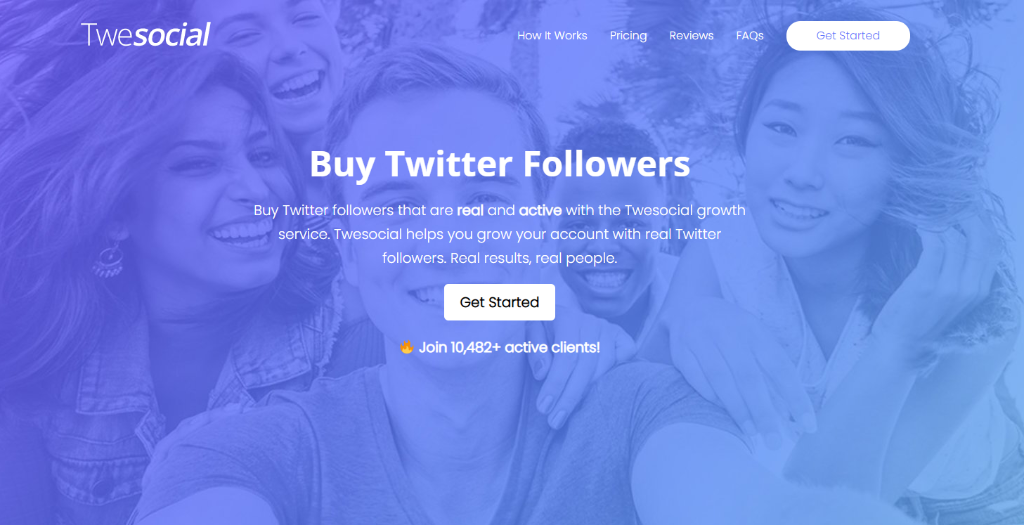 Just like the reviewer said above, Twesocial is one of those companies that may look simple from the outside, but in fact, is so much more than this.
They have kept things simple on their website because they want to put time and effort into helping their customers achieve their Twitter growth dreams. They have unbeatable prices, and they have a special focus on security that you're not going to find with all Twitter services.
2. 2nd Best Out There: Tweeteev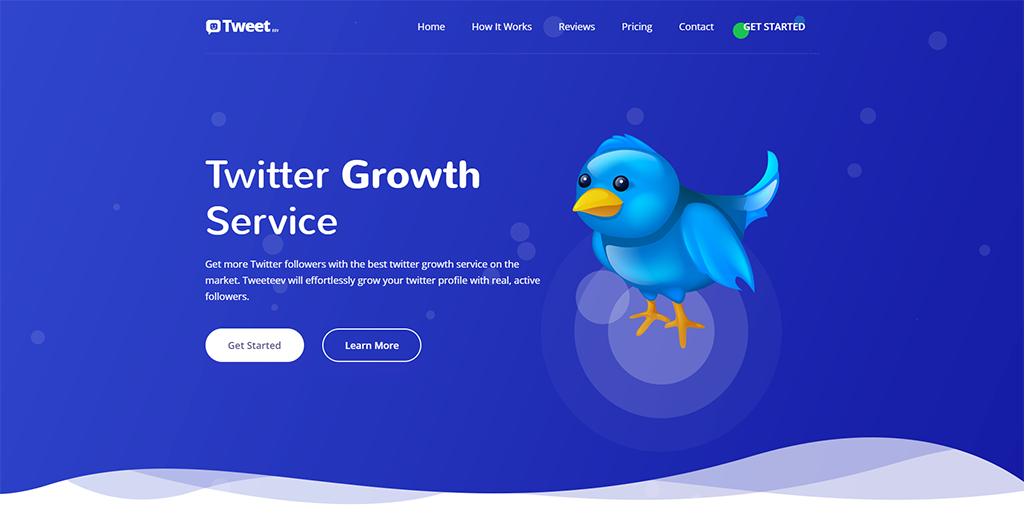 When we reviewed Tweeteev, it took us a while to realize that they are easily one of the best Twitter growth companies out there.
This is because their website isn't anything to speak of, which means that they could be easily mistaken for another average Twitter company. However, as soon as we started getting to know them, we decided that they were more personable than most of the ones we had looked at, which is why we are featuring them.
3. Best for Finances: Jarvee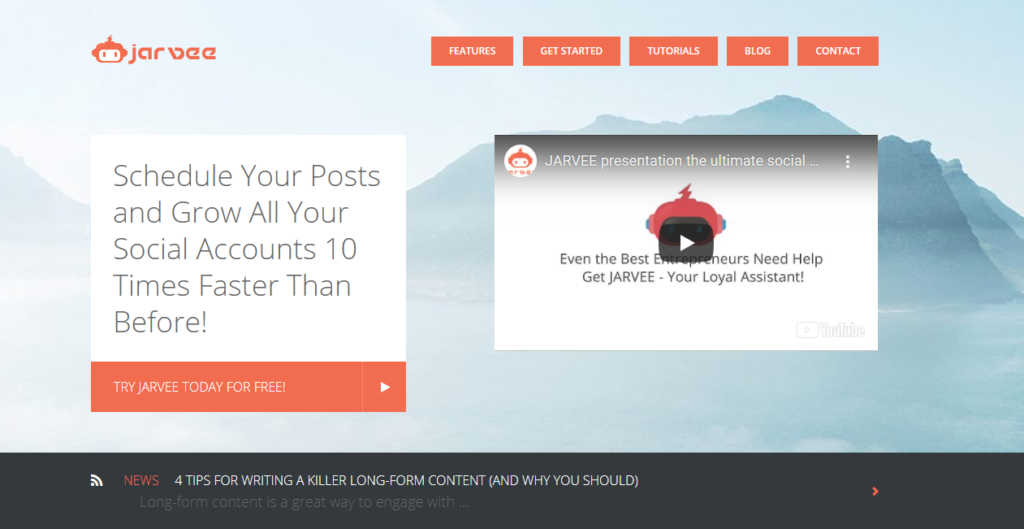 Jarvee is so well known by the Twitter industry that it would be easy to walk right on by. This is because they have been slowly but steadily growing their online presence for years now, and when other Twitter companies have failed, they have thrived.
They haven't once been shut down for their services, and we think that they have some great price points that you'll struggle to beat. They're a great company with an excellent reputation that's going to do you right.
4. Best for the Protection of Your Profile: Tweetfull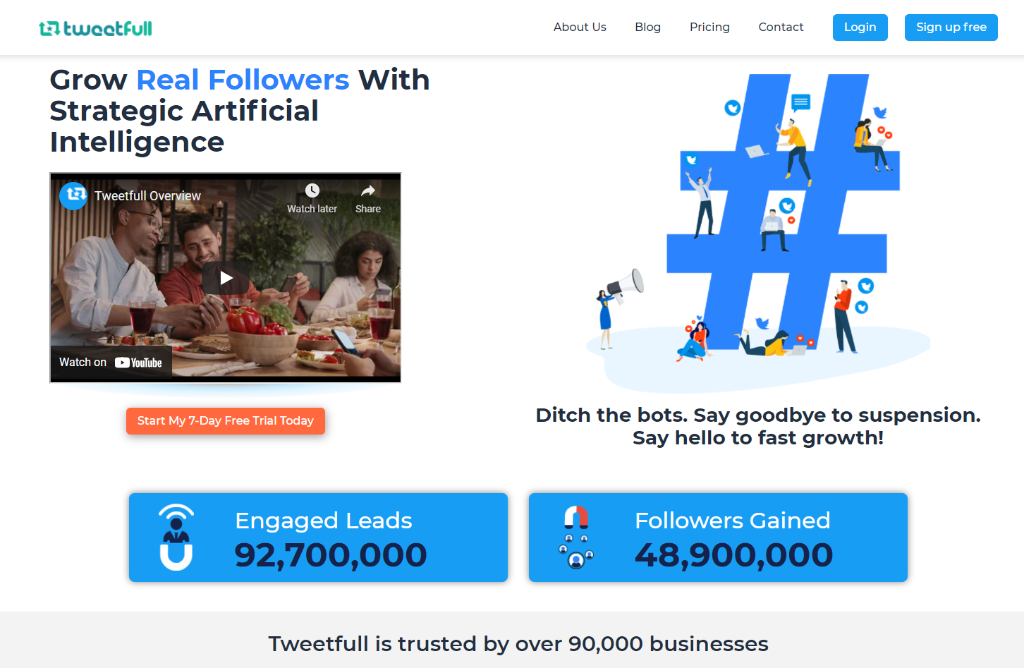 We like the approach that Tweetfull has to its customers. They see them more than just a number – they seem them as the people they are, that want expert advice and help coming up with the best approach to their Twitter engagement.
This way, you can beat your rivals and have something different to offer. They truly care about their customers.
Our Review Process
When we figure out who to feature on our list of the best Commun.It alternatives, we are sure to do our due diligence.
This involves doing things like looking at 365 Twitter services and reading through at least 219 customer reviews online that talk about both positive and negative things. This is how we are able to come up with an unbiased list that brings you the very best out there.