Combin Review 2023
There are many ways to grow your Instagram presence these days, and some of them are more conventional than others. Some of them are going to help you out for a little bit, but at the end of the day they are just going to ruin your reputation because they are going to sell your fake engagement that isn't going to do anything for your social proof.
Then, you've got other companies out there that are committed to the success of their clients, and want to make sure that they are exceeding their expectations through high-quality engagement that is going to see your profile through for a long time.
The challenge is knowing the difference between the two, and being able to discern which companies you need to spend more time around, and which ones you need to avoid.
Let's review one company specifically, and determine whether they are worth your time or not.
What is Combin?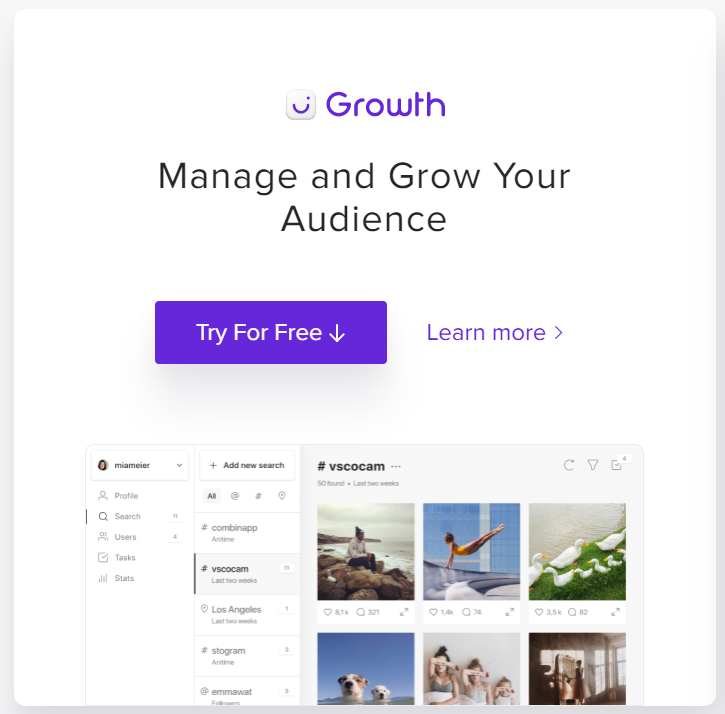 Combin is a growth service for Instagram that claims to be able to help you with the growth side of things and the scheduling side of things.
They say that they can help their clients with state-of-the-art features, and they also say that their customer support is pretty good, because you will be able to talk to someone directly through their website and get the help that you need.
They also say that they offer a workshop for newcomers, which we imagine is a tutorial that is going to help you work out how their features operate, so that you can use them to your advantage. We believe that they are most likely sending their clients fake engagement, and using a bot.
Combin's Features
What's interesting is that Combin used to be able to help you with your scheduling, but now we can't really see anything about that on their website. They just say on their homepage that they can help you target, engage and grow your Instagram followers, and there is a tab on their website that says that you can try their features for free.
Combin says that their features are available for your desktop, and you can use it with Apple or Windows. We wonder why they have cancelled some of their features, and believe that they are using a bot, which is definitely a shortcut in the world of social media growth.
Combin's Pricing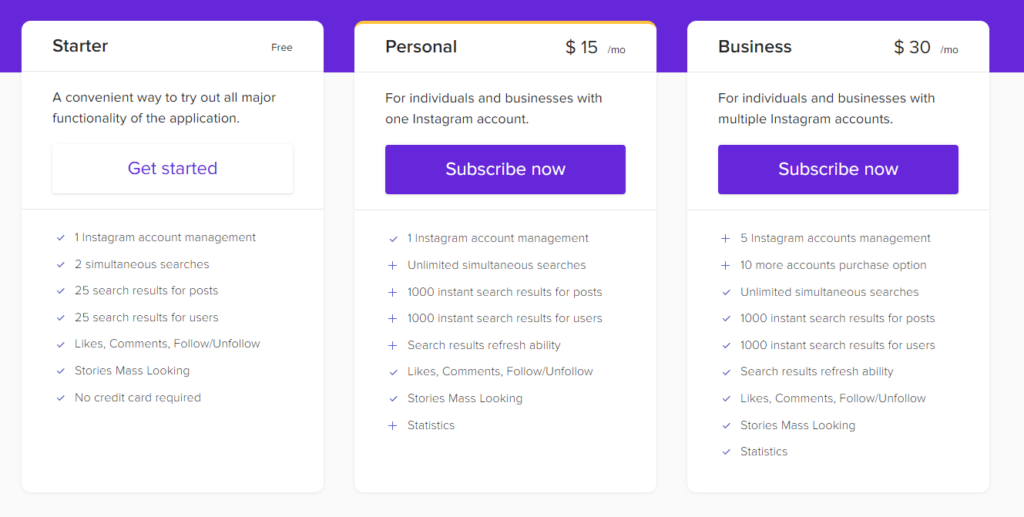 To be honest, Combin has a pretty confusing website. They certainly have a lot of information about their features and how they work to the point where you are going to forget which part of the website you are on.
They even have a chatbox that pops up when you first visit the website to ask if you need any help. We think that this is all a bit much. Their pricing is divided into different categories, and as we mentioned you can try their services for free first.
Beyond this, they say that their most basic package is going to cost you $15 a month, and allows for one Instagram account management and 1000 instant search results for posts. Their next package is going to cost you $30 a month and offers the management of five Instagram accounts, as well as the option to get help with 10 more Instagram accounts.
They say that this is their business package, and is better suited to those that have a brand and a bit more to spend on their Instagram growth. However, we think that their pricing is somewhat reasonable with both packages.
How Did Combin Do in Tests?
We decided to put Combin to the test to see how they would do so that you could know whether they are worth your time or not. We decided to sign up for their basic package which as you know cost us $15 a month, and to be honest we weren't that impressed with the results.
We thought that they lacked quite a bit, and they took a bit of time to come through initially. When they did come through, we found that they were random and didn't really relate too much to our niche and industry, despite what we had told them.
Furthermore, a lot of the engagement started to drop off again after just a couple of days, which was definitely a bit alarming. This means that they have a low retention rate, which isn't going to do anything good for your reputation.
What About Their Team?
Another thing to think about with a company like Combin is how open they're willing to be in regards to the people behind their features. Of course, they have people who are developing their features for them, but a lot of the time companies like this will remain elusive and won't share any details about them.
Of course, if you want to be able to trust a company, you need to know as much as you can about their team, otherwise there is no point in working with them – they could hide more things further down the track.
It's for this reason that we think that they are not being as forthcoming as they could be, which doesn't really make us want to trust them.
Combin Review Final Thoughts
Honestly, we have to tell you that we were less than impressed with Combin and what it has to offer. It says that it can help you with search results and stories mass looking and statistics and all kinds of other things in relation to your Instagram growth, but at the end of the day we don't think that they quite make the cut.
They are more than likely using an Instagram bot to do all of this, and if you know anything about Instagram bots you'll know that you need to stay away from them because they are going to compromise your credibility in general.
Make sure that you avoid companies like this because at the end of the day the only person getting hurt is you.
Reviews of Combin Alternatives
Whether you've just heard of it or you've had Combin help you with your Instagram growth in the past, this is a pretty familiar name in the industry. However, this doesn't always mean that it's a good thing, and we think that Combin is beginning to look pretty overrated.
In fact, we think they're looking so overrated that it's time to look out for new ways to grow your Instagram account. We know this isn't an easy endeavor, though, which is why we've compiled a list of the best Combin alternatives that we could find out there. This way, you don't have to do any of the hard work – you can just jump ship.
First Look
1. Best of the Best: Growthsilo
"If you want something that truly deserves to be at the top of any Instagram growth list, I recommend checking out Growthsilo. Not only have they been able to grow my Instagram, but they've also helped me improve my website stats, too."
2. Second Best of the Best: Growthoid
"One of the most important things these days in an industry like this is authenticity. Too often, I come across companies that are all too willing to sell me something that's not worth my money or time so that they can make a quick buck. Growthoid is the opposite of this, and has proven it from the beginning."
3. Best for Your Margins: Follow Adder
"It's pretty important these days to have Instagram marketing in general, otherwise you won't get very far. However, it's also important to find something that falls within your budget. There was nothing that I could find that worked better for me in this regard than Follow Adder."
4. Best for Safety Reasons: Task Ant
"Not only was I impressed with how innovative Task Ant were from the beginning, but I was also impressed with how much they prioritized the safety of my account. They know what they're doing, and they make sure to do it so that their customers are protected from being suspended or banned."
5. Best for an Old Company: Jarvee
"One of the things that are most impressive about Jarvee is just how long they've been able to stick around. Instagram has shut down pretty much all of the other Instagram growth companies I've used in the past. Jarvee, however, has just gone from strength to strength. This makes them super reliable."
Combin Alternatives (Our Reviews)
1. Best of the Best: Growthsilo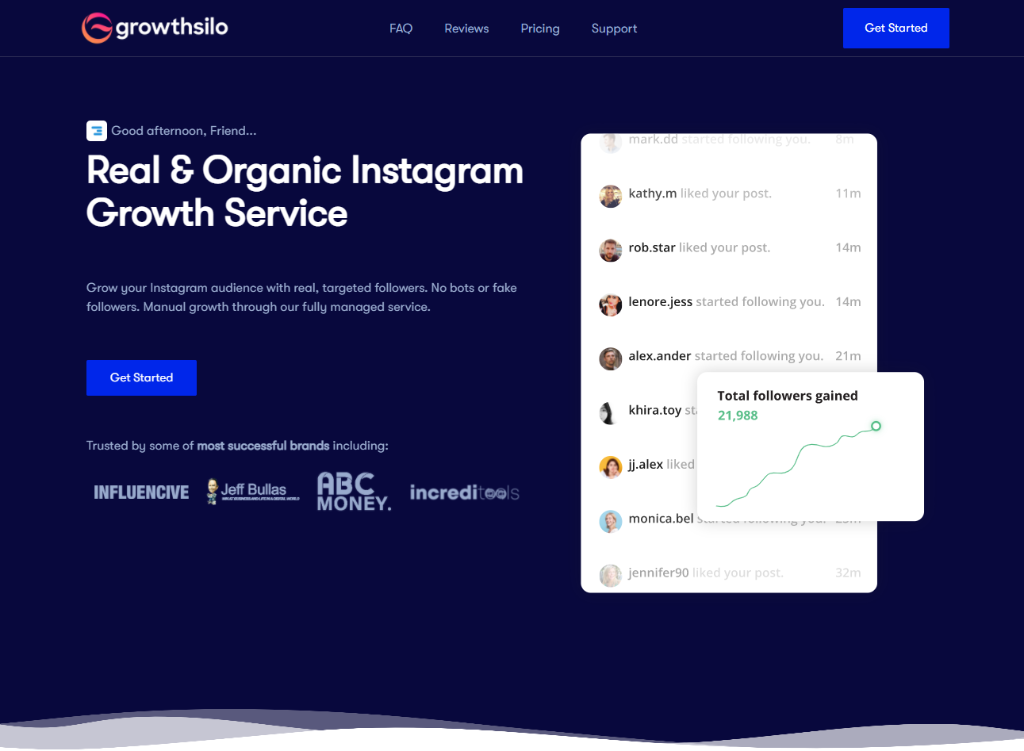 If you're looking for a company that you can get everything from, then you need to check out Growthsilo. When we reviewed these guys, it was evident that they know what they're doing across the board, which is why they offer so many features.
While this may make you think that the features themselves aren't as good quality as other companies out there, it's actually the opposite. Their sophisticated system is uber-organized and allows you to do everything from one simple location.
2. Second Best of the Best: Growthoid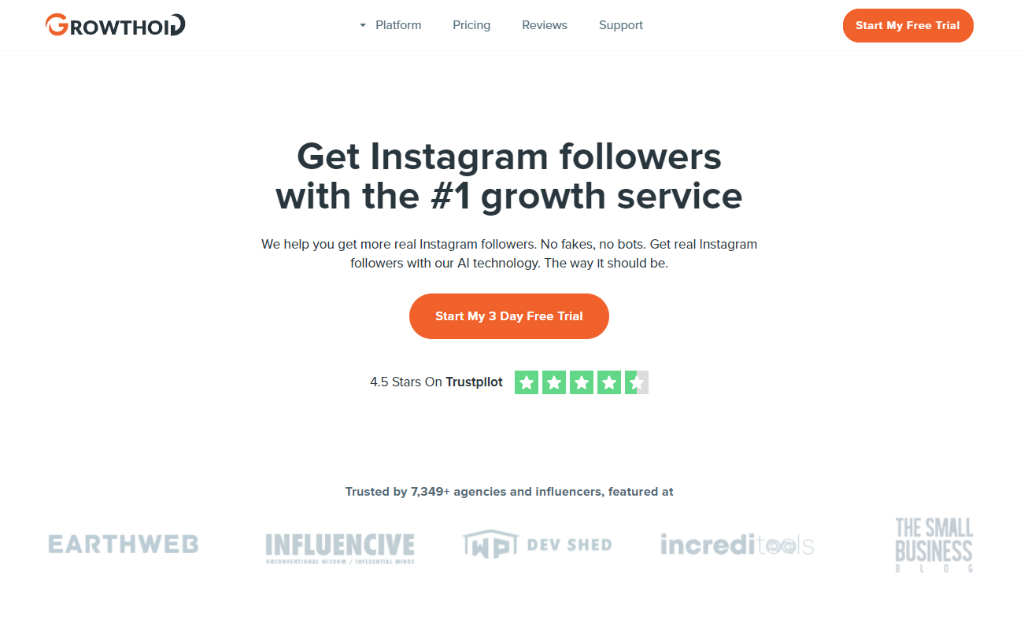 We found something exciting when we checked out Growthoid – along with Stellation Media, these guys have decided to roll out a new mass story viewer feature. This means that you can view other people's stories on a mass scale, which is going to tempt them to check out your profile in return.
This is the future of Instagram engagement – no more outdated following and unfollowing, which doesn't work anymore anyway.
3. Best for Your Margins: Follow Adder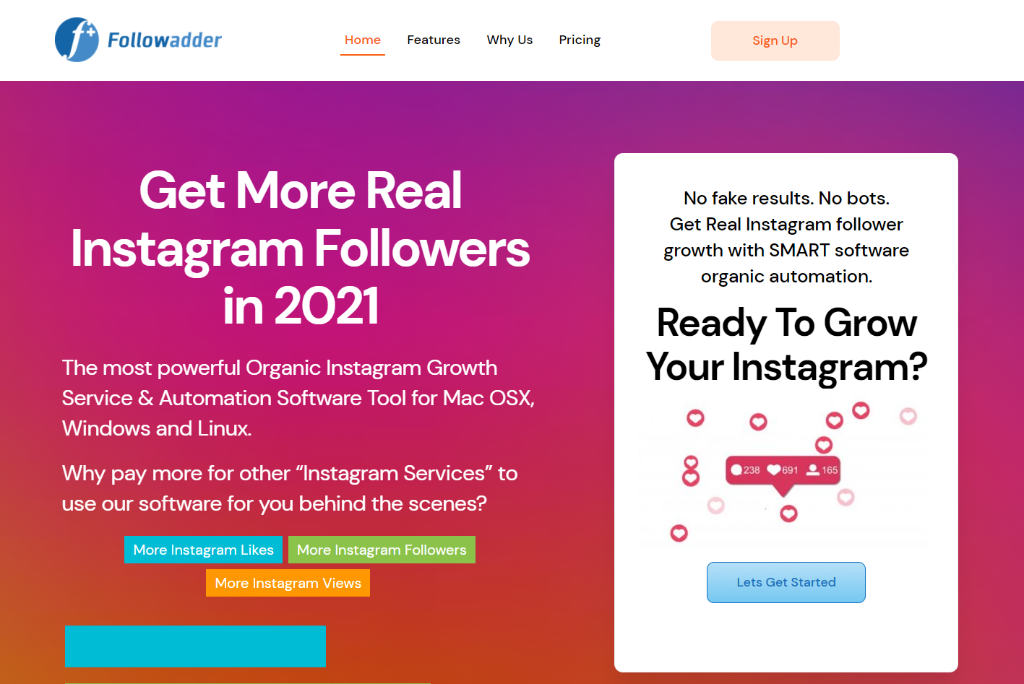 Follow Adder understands its customers better than almost any other company out there. This is because its customers have been with them since the beginning when the industry as a whole was just beginning to gain traction.
There's a lot to be said for a company that can be around as long as they have as still have prices that are going to be hard to beat. We also think that their features are pretty high quality as well. If you're limited when it comes to budget, check out Follow Adder.
4. Best for Safety Reasons: Task Ant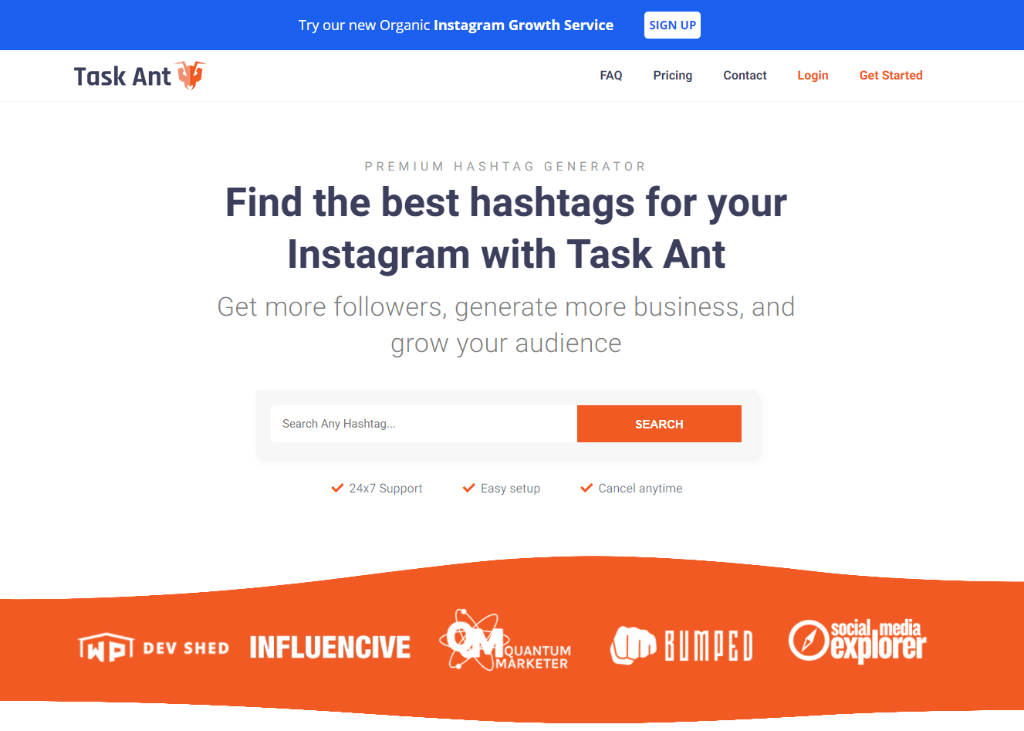 As we all know, safety is pretty essential these days if you're going to talk about Instagram in general. Task Ant knows this, and they also know that you want to stand out from the crowd. That's why they created their search engine where you can look up your hashtags and get exclusive info on them.
5. Best for an Old Company: Jarvee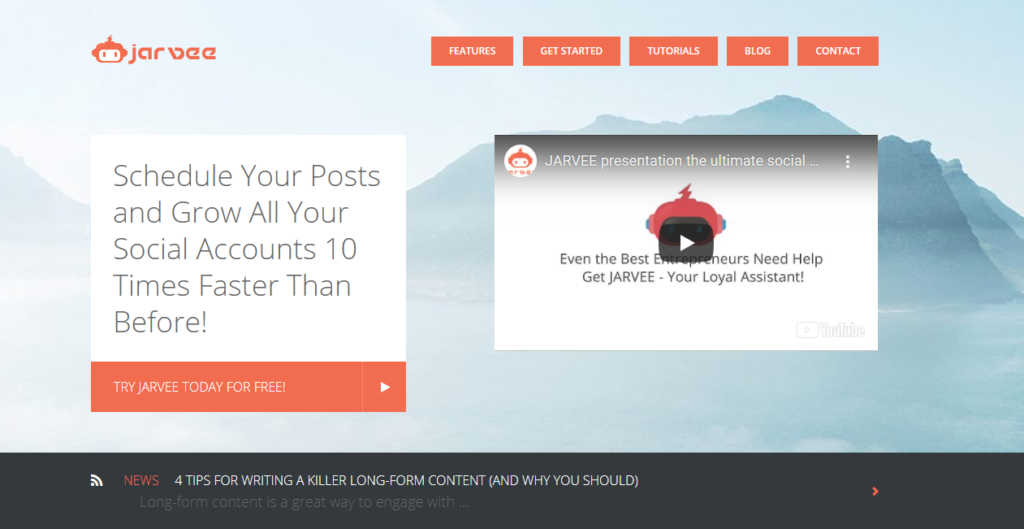 Just like Follow Adder, Jarvee knows their way around this industry and has a loyal customer following that's been with them for years. Their tried and true methods are some of the best around, and they have a great dashboard that can be used to adjust settings to suit your niche. We love these guys for their great prices and even better tools.
Did You Know?
Did you know that out of all the daily Instagram users, at least 200 million of them visit a business profile? This is pretty astonishing and exciting when you think about your brand being with a business profile.
If you want real attention and lasting engagement, we recommend switching to a business profile. What's more, there are now over 2 million people advertising their products every month and a whopping 25 million business profiles. It sounds like this is the place to be if you want to get serious about your brand.
Our Review Process
When we make lists like the one you see above, we make sure to do our due diligence. This means that we cover all the bases, including looking at 182 Instagram growth companies, as well as 125 customer reviews that talk all about how they're good and how they're not so good.
This way, we can get a pretty good idea of what's out there that you should go for and what's out there that shouldn't even exist. It definitely makes our job easier when it comes to sharing the top five with you. Check them out today.