The life of cannabis stocks in the world-famous exchanges like NYSE and NASDAQ has been turbulent over the past couple of years.
While the global cannabis business keeps growing at a CAGR of 20%+ in 2022, the U.S. market has experienced a slowdown because of a lack of legislative progress at a federal level. 
According to the latest highlights from AskGrowers, weed for medical purposes is legal in 37 states, three territories, and the District of Columbia. Recreational use is allowed in 19 states, two territories, and DC.
However, two recent efforts to legalize marijuana in federal law have failed, shaking the investors' confidence in the future of this sector.
These events brought the top-rated weed stocks down in 2021-2022, most of which are now traded at a huge discount. So, it's up to you to choose whether to buy the dip or wait for sizable progress in the weed laws.
Here we cover the top 5 stocks worth every investor's attention due to their sound business growth potential and solid market presence. 
Challenges Faced By Cannabis Stock Investors 
While the weed market seems an untrodden path with enormous profit promises today, investors should still consider a couple of persisting challenges slowing the market's development and posing significant investment risks.
Experts name the following challenges equally relevant for U.S. and Canadian weed markets in the 2020s. 
A mature, resilient black weed market. Both Canada and the USA continue suffering great legal weed business losses because of the flourishing contraband of weed from Mexico, Afghanistan, and other countries infamous for drug trafficking.

Even amid legalization gains, many consumers prefer to buy cheaper weed from illegal dealers, thus risking their health and freedom. 



Huge taxes and inability to take loans. The weed business is illegal at the federal level in the USA, which makes it impossible for startups in the marijuana industry to take banking loans for business growth. Besides, the weed tax reaches 60% in some jurisdictions, making it hard for businesses to survive and preserve a competitive edge. 



Price wars. The Canadian business landscape is pretty different from the American one, and its primary challenge is the price wars. Every producer is trying to cut prices and keep customers with reasonable offers, negatively affecting the overall market and bringing the Canadian weed stocks down.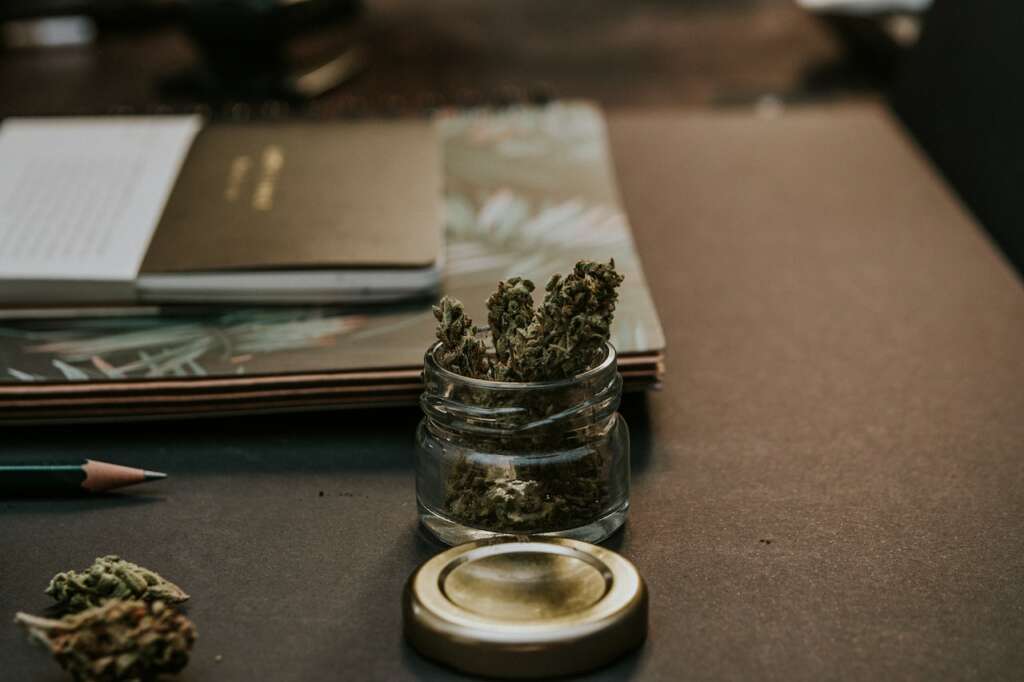 Top 5 Stocks To Watch In 2022 
1. Cresco Labs Inc. (CRLBF) 
Cresco Labs Inc. specializes in weed growth, production, and distribution. Its stock doesn't trade on the official stock exchanges, but investors can still acquire the CRLBF shares on the OTC market.
It's currently undergoing consolidation with Columbia Care due in Q4 2022. After that consolidation, the company's competitive position in the Canadian and U.S. market is expected to improve. 
2. Cronos Group (CRON) 
Cronos Group is a Canada-based company that was the first to undergo listing on NASDAQ in 2018. The company has medical and recreational weed products and plans ambitious expansion of its operations in the USA. Investment specialists have praised Cronos for a solid year-to-year performance.

The recent investment of $1.8 billion from a giant tobacco producer Altria is a promising move for the company. It also voiced plans to acquire a 10.5% share of PharmaCann, which can be an additional driver for its growth. 
3. Curaleaf (CURA) 
Curaleaf is another multi-state operator with a strong presence in the American market and good financial indicators. Curaleaf pursues an aggressive growth strategy, which can soon bring it to free cash flow profitability.
The most important parameters for an investor are the company's rapid growth and expansion coupled with the EBITDA profitability the company has recently achieved. 
4. Green Thumb (GTII)
Green Thumb is very similar to Curaleaf in its market strategy and growth plans. Still, it is focused on building a major presence in states where medical cannabis is already in full use, while recreational cannabis legalization potential is high. This strategy has already worked out in Illinois and Massachusetts, while New York, Florida, and Ohio are expected to follow this trend. 
5. Tilray Brands Inc. (TLRY) 
Tilray is a Canadian weed business, but it offers huge profit potential for American investors because of its large size and healthy market position. The company has just closed its 13th consecutive quarter of positive adjusted EBITDA performance, which is an excellent KPI for investors.
Still, the company's stock price has been sliding considerably over the past year, together with the whole weed sector, so you have a great chance to buy TLRY stock with an attractive discount today.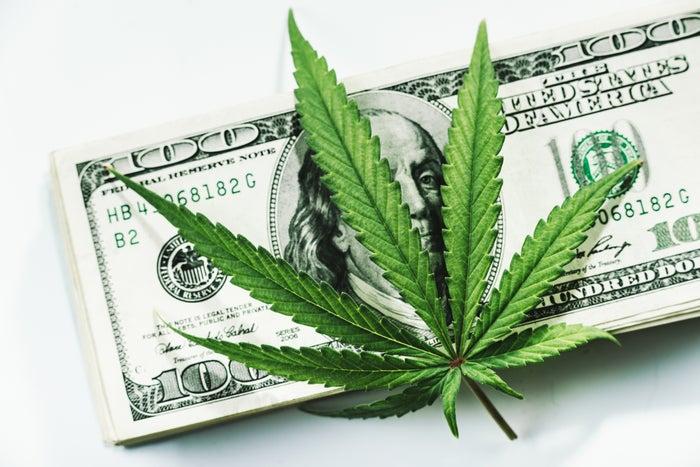 Investment In Cannabis Has High Yield Potential 
As you can see from the overview above, many weed stocks experienced a hype-related rise to their all-time highs in 2021, but things changed in 2022, bringing all of them down from 25% to 80%.
Thus, at present, many weed companies trading on NYSE, NASDAQ, and OTC markets are largely undervalued. The legal constraints and related challenges complicate the environment for weed companies' development as of 2022, but things are gradually changing.
A single law or sizable progress in weed's status across the USA can make these stocks skyrocket, bringing huge profits to people who believed in the weed business and bought weed stocks at their bottoms. 
So, we consider the cannabis stocks investment-worthy. Still, you should keep to risk management and money management rules, allocating only a few percent of your investment budget to these securities.