What Is Socios
Socios is a crypto sports platform that allows fans all over the world to participate. It allows fans to vote on specific decisions of the club they support through fan tokens, such as team logo, Jersey design, and who they want to see in club activities.
By directly participating in the management of the club, the fans can get closer to their favorite teams. In addition to voting rights, fans can also contact fans from all over the world in chat forums, get unique rewards – exclusive goods, exclusive access, promotional activities, etc., and participate in various games on the application.
Socios.com helps the digital transformation of football clubs through blockchain technology. The platform runs fan tokens on the side chain application Chiliz. This is the exclusive token of a single team or club.
The total amount is limited, and it is an tamper proof crypto ledger for docking voting records and member ownership. Socios.com aims to enhance the participation of sports fans, and clubs and teams can also obtain corresponding investment through fan economy.
Its business model is inspired by the fan autonomy framework and the 'Socios (membership system)' concept of some clubs. It is the 2.0 or digital version of this model.
For clubs, they can interact with loyal audiences in an unprecedented way and expand their revenue channels through token sales.
Fan Economic Token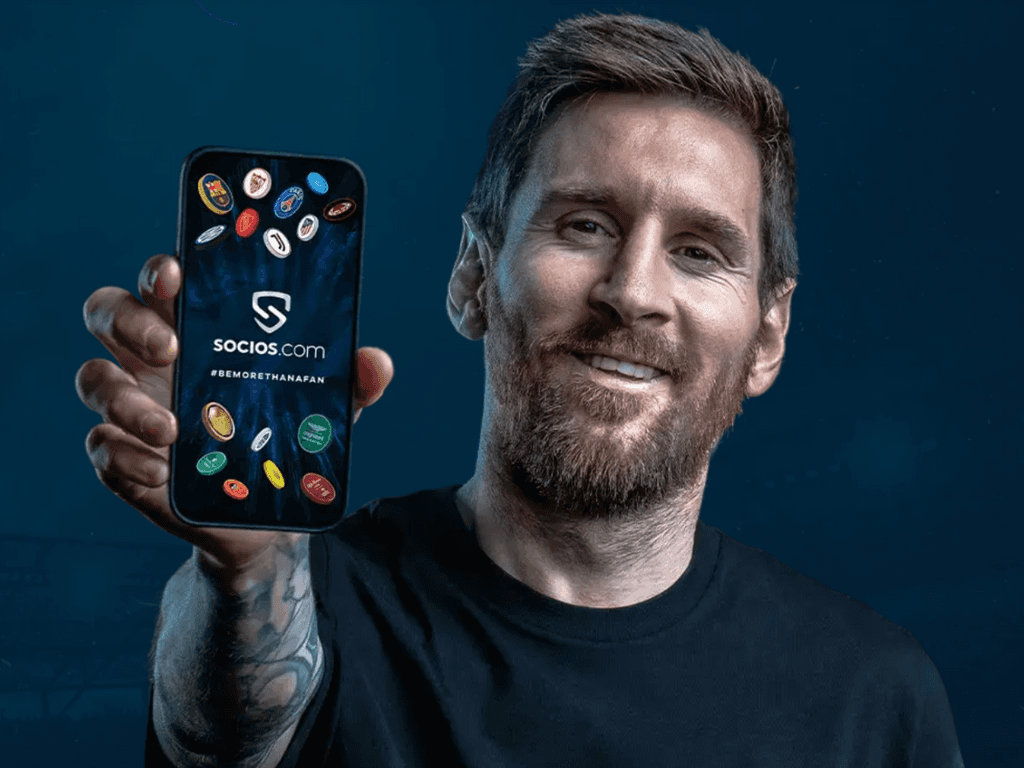 Sports and fans are the foundation of the fan economy. From the derivation of star cards, jerseys and other souvenirs from ball sports clubs, it can be seen that they are also using the influence of stars on fans to operate the business model with fan effect.
This fan economic model is mostly seen in traditional stars and celebrities. It is mainly in the form of fans buying singer albums, concert tickets, buying products endorsed by stars, and making lists for stars.
As a tool to connect stars and fans, fan tokens have always been full of imagination.
Its value potential includes:
As a means of star cashing and crowdfunding, fans can directly participate in investment;
As the rights and interests certificate of fans, let the stars have a more free fan operation mode;
Let more web2 users join Web3 with the influence of stars.
In particular, the last point contains the possibility that the blockchain will be generalized from a small community to the public, which has attracted the attention of fans. People can find the latest cryptocurrency prices at Gate.io such as Fan tokens.
On March 30, 2022, Socios.com officially announced that Massey has become the company's global brand ambassador. This sponsorship protocol is worth more than $20 million.
Unlike other crypto platform sports partnerships, the cooperation between Socios and Messi is a three-year agreement, but does not include the payment of cryptocurrency.
Nevertheless, CHZ still seems to benefit from the good news of the market. Since the announcement of cooperation with Messi, the price of CHZ fan tokens has increased by nearly 30%.
The development momentum of its Socios platform and official token CHZ has received a lot of attention from the market. Messi also stated that he was "proud" to join Socios because the platform focused on improving the fan experience.
"Fans' support should be recognized," he said in a statement. It is important for fans to play a role in shaping the clubs they support. Socios has created a new way to connect fans around the world.
Currently, Socios.com has signed agreements with more than 130 sports organizations, including Paris Saint Germain, and created fan tokens for them.
Chiliz, the token platform of Socios, provides a customized fan token issuance mechanism – FTO (fan token offering), which helps teams or organizations issue fan tokens, and provides a dedicated trading place and fan operation platform for fan token holders to participate in and make decisions on team affairs.
What a fan group can accomplish is larger in scale than an individual, so the growth potential is correspondingly greater. The fan tokens issued by Socios are based on a certain value.
They are a comprehensive expression of the profitability, popularity, popularity or reputation of sports clubs. The characteristics of the crypto economy promote the formation of a fan oriented value discovery market, which is easier to capture than the physical chain.
Before the completion of the real asset chain scheme, community tokens may become one of the most potential incremental markets for docking with the real world.
Most social tokens, with the development of social token space, tokens with cash flow or other financial attributes are more likely to be successful than those that do not explicitly provide income to token holders.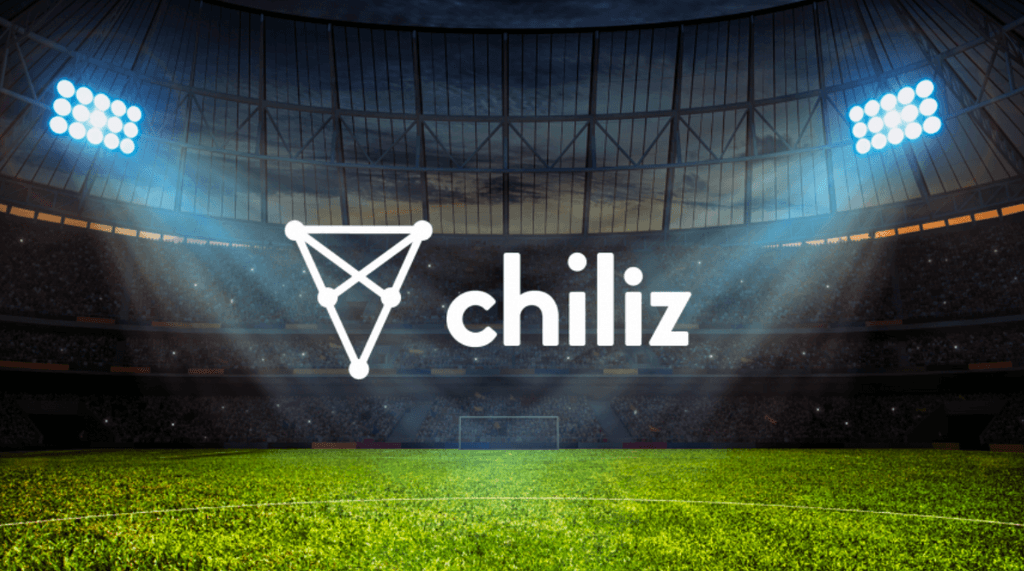 What Is Chiliz
Chiliz is a typical social token under the "fan economy", focusing on the sports industry. CHZ is a native token of Socios, a sports fan incentive platform based on blockchain technology.
Chiliz is a kind of digital currency applied to sports and entertainment platforms. It belongs to Mediarex, an international sports and entertainment group based in Malta. It is applied to Socios.com, the world's first scalable token voting platform.
Fans can buy, trade and exercise their voting rights on the platform. Chiliz is the native token of Socios, a blockchain based sports and entertainment fan incentive platform. Socios.com users can purchase Club fan tokens by holding Chiliz.
And holding fan tokens can have community voting rights, decision-making rights and other rights.
In the Chiliz community, fans with fan tokens can vote on matters such as the club's jersey color, stadium music and logo, friendship matches, charity lineups, admission songs, and the voting results are binding, strengthening the community participation of fan users.
Although Chiliz uses blockchain technology, such as issuing tokens on the blockchain, it is not really decentralized.
Ethereum maintains its decentralization and security by allowing thousands of decentralized nodes to verify each transaction, but Chiliz entrusts this function to a group of selected private stakeholders, with the ultimate goal of making each club and Chiliz become stakeholders.
Although more and more clubs regard tokens as a new source of income, some fan teams feel that fan tokens increase the cost of following the team.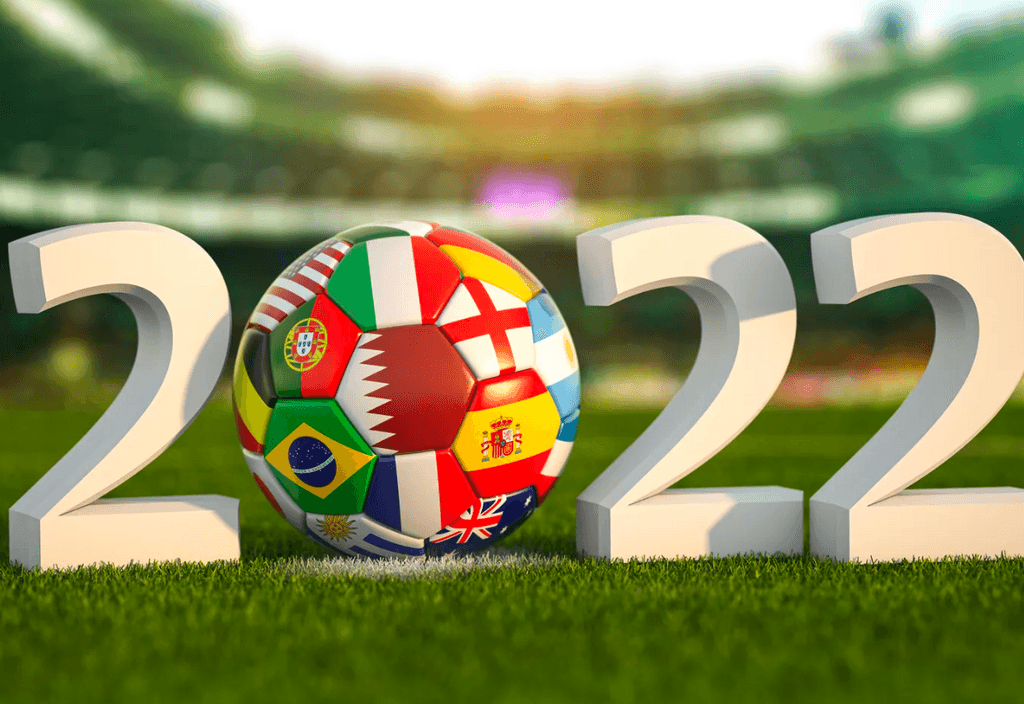 Opportunities And Challenges Of The World Cup
On August 16, the countdown to the 2022 World Cup in Qatar officially entered 100 days, and the crypto segments related to football and sports also began to move and become active, especially Chiliz.
As the leading economic service platform for sports fans, $CHZ has increased by 54.4% in the past 14 days and 124.4% in the past 30 days. With the World Cup approaching, it may continue to drive the rise of CHZ.
It is predicted that the promotion of sports events to the crypto economy will be concentrated in this year's World Cup, and CHZ may become a focus of special attention, because the landing cases of its integration with sports are becoming more and more abundant.
Nowadays, Socios.com has achieved a win-win situation. For the team, it provides a tool to operate fans. For the fans, it has the channel to invest in the team and the right to make decisions on certain matters.
But they also worry that their relationship with the club will be "harmed" by some speculators. As the club and the cryptocurrency platform they are cooperating with have opened the door to an unregulated and alternative financial world, but at the same time, the market has provided little guidance or warning on the risks involved.
Presently, this relatively illiquid fan token market is particularly easy to be controlled by a small number of people, resulting in violent fluctuations. As a result of this business model, the clubs have actually put the risk on their fans.
This means that clubs, especially fans, have effectively taken the risks of sponsors. The transfer of this risk relationship will affect the relationship between fans and clubs to some extent.
Conclusion
Currently, Socios has been well developed mainly because it has established a solid relationship between sports entities and their supporters, which enables the club to monetize, digitize and globalize this relationship.
This is an innovative embodiment of the application of blockchain in social relations. However, the limited niche use cases of fan tokens will also affect its market demand, resulting in long-term fluctuation risk in the market.
In particular, during the "special period" of the 2022 World Cup year, as more and more sports clubs join the Socios platform to look for the incremental market, we need to keep our eyes open and find potential value depressions while keeping following updates.