There comes a time in most relationships when you need to know more about what your boyfriend is doing.
It can be at the start of the relationship when you're trying to build trust and get to know them better.
But, it can also be after you've been dating for a while and you're becoming suspicious of how they are behaving.
Investing in the best boyfriend spy apps will allow you to build trust and confidence in your relationship, or it will help you decide it's time to move on.
Sometimes a good spy app is the best way to help you gain happiness, whatever the outcome
Of course, there are many different spy apps on the market.
Not all are as effective as you would like. That's why you need to take a look at the apps to spy on your boyfriend that we recommend.
The Best Boyfriend Spy Apps
The exact app you choose will depend on what details you wish to see on your boyfriend's phone.
Let's take a look at the current 5 best boyfriend spy apps:
The uMobix app was developed in 2014. But, although a more recent creation, it has proved to be one of the best in the industry.
This is thanks to its dedication to continually improve the app and its abilities. Ot offers a variety of useful functions:
GPS Tracking
uMobix uses the GPS tracker built into the phone, even if he has turned his location off.
This allows you to see where your boyfriend is and where he has been. That makes it easy to see if he is lying about anything.
Social Media Messages
The app allows you to read all social media messages on his phone. It doesn't matter which social media network he uses or if he instantly deletes messages, the app will still have recorded them.
There is no easier way to see what your boyfriend is really up to.
Phone Calls & SMS
As well as monitoring social media, uMobix allows you to read all messages created by your boyfriend and the ones he receives.
You can even check who he has been phoning and who has been calling in.
Media Access
Perhaps the best attribute of uMobix is the ability to see all the images and videos stored on his phone. This will certainly help you know what he has been up to.
You can use this app with almost any phone.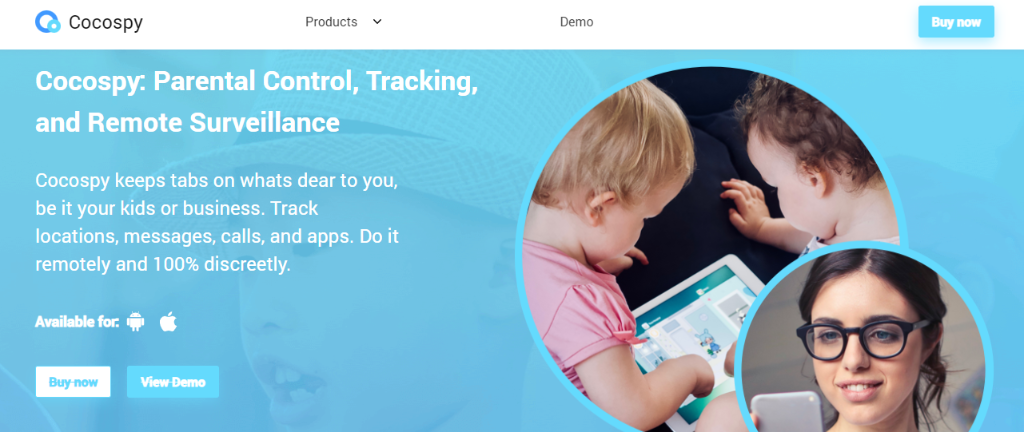 Cocospy is developed for those who don't like technology but recognize that it's useful.
In short, if you aren't good at operating different apps, Cocospy is designed to make it as simple as possible.
All you behave to do is login and read the data you're presented with. Features of Cocospy include:
Location – Current and Historic
As with most tracking apps, you'll be able to see exactly where your boyfriend is and where he has been.
Phone Logs & SMS Messages
Cocospy allows you to see all the SMS messages that your boyfriend sends and receives. In addition, you can see the phone calls made, received, and how long each one lasts.
But, the best part of this feature is the ability to secretly mark contacts. You'll be alerted when he is talking or texting these specific contacts.
Social Media
This app is designed to ensure you can read all social media messages being sent and received by your boyfriend. It's a great way to get peace of mind regarding his behavior or intent.
Browsing History
Cocospy gives you a detailed breakdown of his browsing history, including how long your boyfriend spends on certain sites and which websites he spends the most time on.
You can use Cocospy with almost any phone. However, not all the features work when you use it with an Apple phone.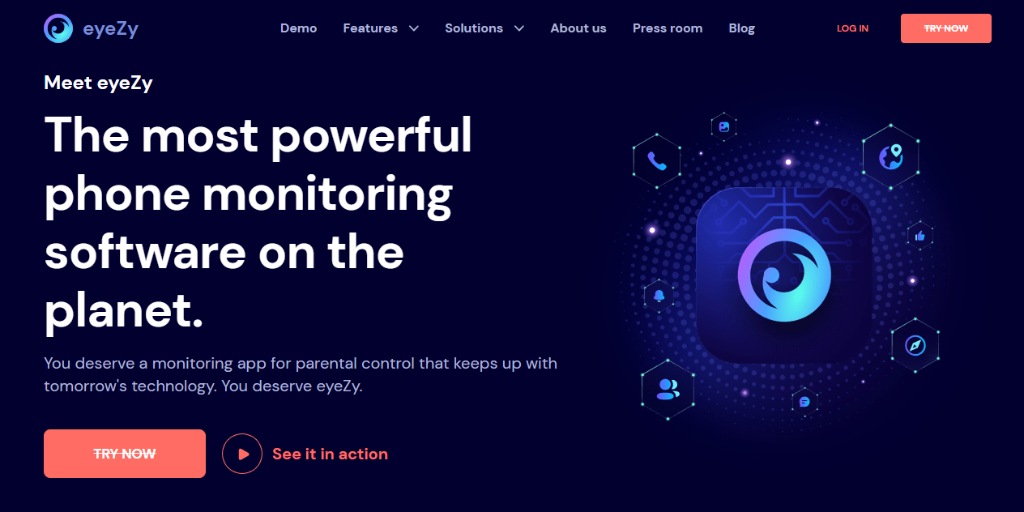 Choosing the right boyfriend spy app means considering what your boyfriend does online and how he stores information.
If your boyfriend likes to keep notes and always logs events in his private calendar then the eyeZy app could be the perfect choice for you.
It offers these features:
Gps Tracking with Alerts
As with most tracking apps, you're going to need to know where your boyfriend is and where he has been. This app is excellent at tracking his location, helping you to decide if he is doing what he should be doing or not.
The alert service tells you if your boyfriend goes somewhere you've marked as off limits.
Full Message Access
eyeZy allows you to see and read all messages sent to and from your boyfriend's phone, including emails.
Access to this makes it very hard for your boyfriend to contact any lover without you knowing about it.
Again, the alert system will tell you if he is sending messages with certain phrases in.
Phone Call Monitor
Alongside monitoring messages you'll also be able to check who he has been calling, who's been calling him, and how long each call lasted.
You can even be alerted if a certain person calls or is called.
Calendar Access
One feature that is unique to eyeZy is the ability to see everyèthing he has on his calendar, without him knowing. This includes personal notes made.
You may be surprised at how much this can tell you.
eyeZy can be used with Android or Apple phones. However, some of the features only work with android phones.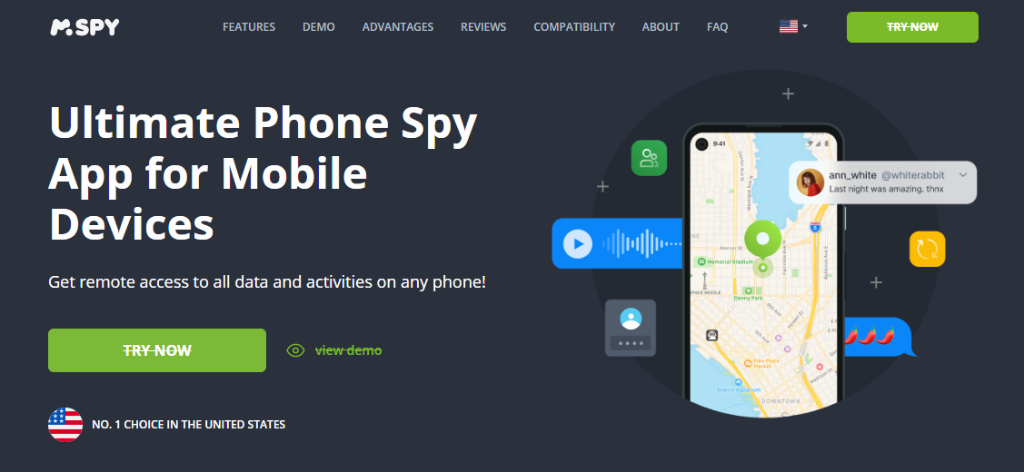 This is one of the oldest tracking apps available and yet it is still one of the best. This is mainly because it has an extensive array of features but the dashboard is incredibly easy to use.
There are numerous features worth being aware of.
Location Tracking
GPS tracking with mSpy is particularly good. It will provide you with an accurate location at any time and all the details regarding location history.
You can check where your boyfriend goes regularly and if he has been anywhere you have asked him not to.
Review SMS Messages
mSpy allows you to see all the sent and received messages on your boyfriend's phone. This also includes phone calls.
The detail provided will help you work out who he is sending inappropriate messages to, and when and how they are communicating.
Check Social Media
You can access your boyfriend's chat history on all the most popular social media apps. That includes Facebook, Instagram, Whatsapp, and even Skype.
Access allows you to see all sent and received messages, including images.
Browsing History
mSpy gives you a log of all websites your boyfriend has visited and how frequently he visits them. This will help you to see when he is trying to hide something, such as searching for 'how to cheat on your girlfriend'.
You can also set up an alert that will tell you when he does a search with specific words.
5. Hoverwatch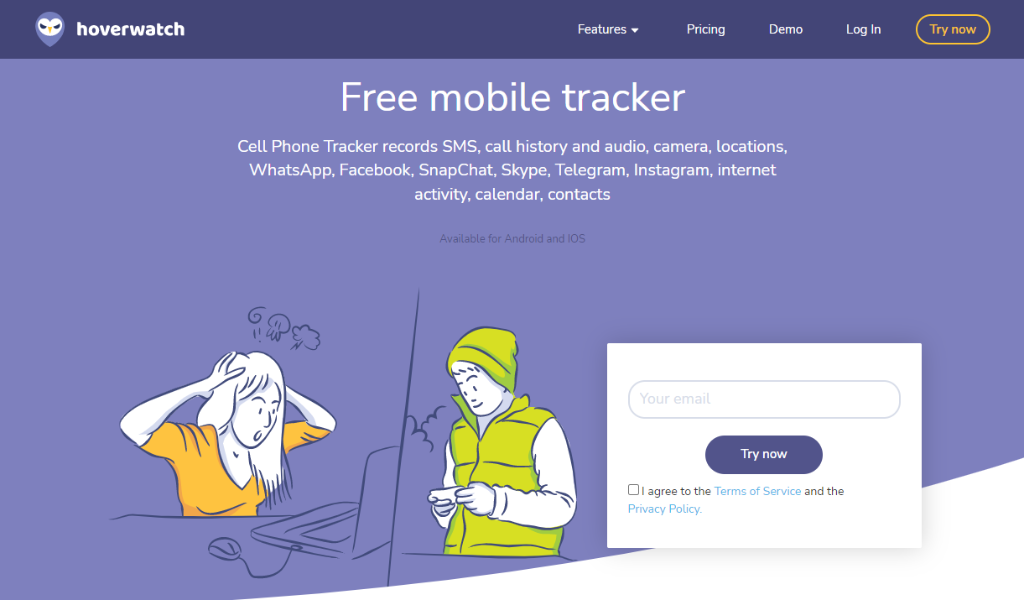 The fifth option is one that is often overlooked, that's Hoverwatch.
This spy app does have a free option but you're better off going with the paid version.
It's cost-effective and gives you access to all the features this app has to offer:
Track Social Media Activity
This is perhaps the most commonly used feature of this app. You can look at all the most popular social media sites and see what messages are being sent and received by your boyfriend.
It's even possible to capture a screenshot of the conversation, to help you prove what is happening.
Review & Block Website Access
You'll be able to see all the websites your boyfriend has accessed, how often he accesses specific ones, and how long he spends on each one.
This works even if he deletes his internet history.
You can also block access to any site you like.
Shows Phone & SMS Logs
Hoverwatch allows you to see all the phone calls and messages that have been sent and received by your boyfriend.
Location
You can access their exact location in seconds just by looking at the Hoverwatch app screen.
That's useful if they are in trouble or if they are somewhere they shouldn't be.
Free Trial/Demo
You may be surprised to find that Hoverwatch allows a short free trial to help you understand what they offer and how it could be useful to you.
As with all these apps, you'll find installation is possible on Android and Apple phones.
Choosing The Right Boyfriend Spy Apps
When deciding which boyfriend spy app to use you'll need to consider which features are most useful to you and the way your boyfriend likes to communicate with others.
Most of the apps offer a similar level of service, the biggest question is which one fits your needs and tech-ability best?
Here are several features to consider:
Ease of Use
Some apps, such as Cocospy are a little more basic but very easy to use. That's perfect if you're not tech-savvy and just want to click on the relevant information.
Others are a little more complicated but do offer more features, which could be useful.
Installation Options
Some apps will tell you they can be installed remotely. However, while Apple devices can be installed via the cloud, Android devices need to be installed directly onto the phone.
Any app that says it can install on an Android device remotely is likely to be a bad choice.
What You Want to See
Most of the apps offer access to SMS, phone calls, location, and social media apps. It's the level of detail that changes. 
You need to consider what your boyfriend is most likely to use for communication and make sure the app you chose covers that.
How To Install Your Chosen Spy App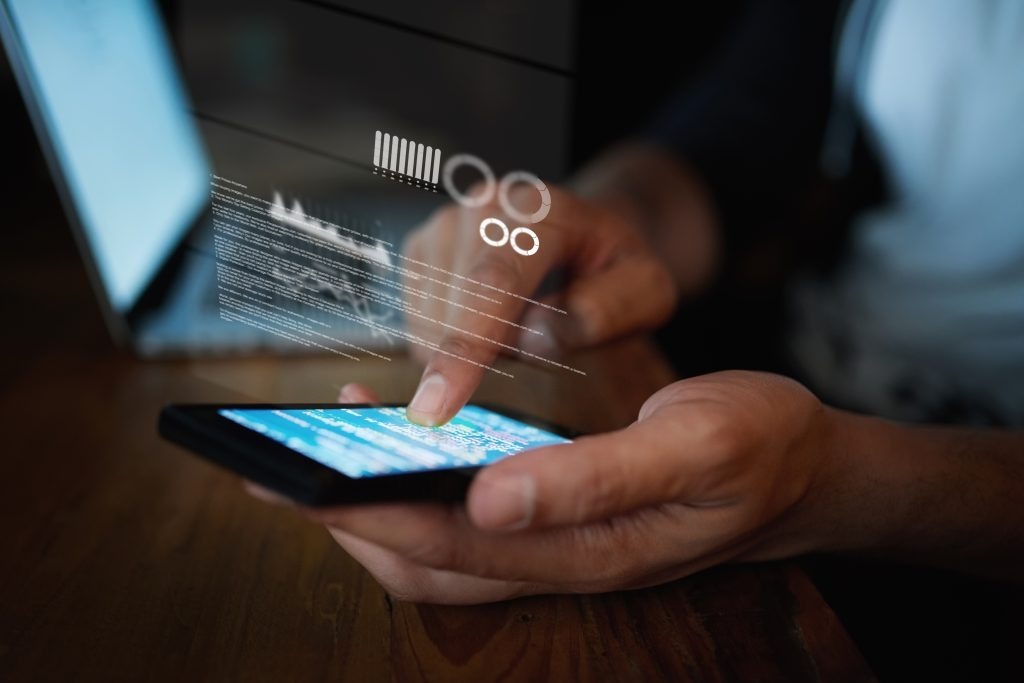 Installing your chosen spy app is comparatively easy. Before you do anything you'll need to decide which app you want to install.
Once you've done that you can visit the relevant website and create an account. You'll then be able to set up your payment option.
With that done, select your subscription level and you'll receive a link. The contents of the link need to be downloaded to your boyfriend's phone.
For Android
If your boyfriend has an Android phone you're going to need to get hold of it. If you don't want him to know you're spying on him, that means getting his phone for five minutes when he's busy doing something else.
Once you have the phone and have unlocked it, if necessary, then you can open a web browser and enter the link provided by your chosen app.
The chosen software will download and disappear into the phone.
Apple Phones
If your boyfriend has an Apple phone you should be able to open the link in his cloud without actually touching his phone.
Of course, you'll need to know his login details in order to get into the cloud.
Once you're in you simply download and open the link, allowing the app to spy on everything your boyfriend is doing.
In both cases, once you've downloaded the link you'll need to open the app on your phone or computer. This will allow you to login with your details and use the dashboard to review what your boyfriend is doing.
Can You Track For Free?
There are apps that offer spy tracking for free. However, these are not generally worth trying.
In most cases the free version is an entry point offering limited abilities and encouraging you to spend money with the developer.
In some cases the free app is simply a front, allowing the developer to collect your information and that of your boyfriend, to sell to others or even steal personal financial information.
In short, a free app isn't a good choice, especially when you realize that the best boyfriend spying apps are attractively priced.
Final Thoughts
There are many reasons why you may want or need to spy on your boyfriend. The most common reasons are suspecting infidelity or trying to rebuild trust in a damaged relationship.
Whatever your reason, you should always choose the best boyfriend spy apps available. That's the ones listed above.
They are easy to use and give you all the information you need to know your boyfriend only has eyes for you.