Custom stickers are a big business, and if there's anything beneficial about traditional marketing strategies, it's using custom stickers online. So, if you consider going into the sticker printing business, you are not making a mistake.
However, you need to know that finding reliable services isn't as easy as you may think. Many sticker creation services are orientated towards mass production. However, most of these services are inflexible for designing a label that captures a client's personal and professional brand life and story.
Well, let's not waste any more time because, in this article, we will discuss more on which are the best tools for creating and printing custom stickers online.
8 Tools for Printing and Creating Custom Stickers Online
1. Helloprint
Even with such high competition in the market, it may be easy for a business to lose pace in the market, but Helloprint considers each marketing detail, even though time is so tight. In addition, it offers a cost-effective method where custom stickers come in hand. Custom sticker printing has never been so good as it is with Helloprint.
Compared to the rest, they offer more specialized services than the rest. Their overall goal is to stay ahead of the curve and target customers interested in printing custom stickers. Moreover, whenever you print stickers, a set of different materials will bring out your design, such as:
Paper stickers: An excellent alternative for glossy stickers. They will utilize similar materials to create a matt color appearance but are primarily used indoors.
Glossy stickers: An excellent choice for designs with numerous colors, especially when using a white background.
Writable stickers: These are great stickers for writing labels or name tags. You can use these for displaying your logo or company colors!
Transparent stickers: excellent for offices or online shops.
All the stickers we mentioned above, you can create using Helloprint. So, do you want to learn more about printing custom stickers and taking your business to the next level? You can contact Helloprint directly on their site to find out more about their prices since they aren't publicly available.
2. CustomSticker.com
CustomSticker.com is a professional sticker-making brand that allows you to customize more than ten types of stickers, such as kiss-cut, circle, bumper, and more. If you see custom sticker reviews, you'll see that most users rate the site with positive reviews.
CustomSticker offers free air shipping, which takes three to seven days to arrive. Additionally, you are provided with many sticker templates that you can design independently without contacting a professional. So, you can do the design on your own and finish the online order.
One of the most advanced features of customsticker.com is that the stickers are easy to peel off. You can customize the stickers, regardless of quantity, size, or anything else. Furthermore, they have many custom labels and buttons that you can select from.
Prices with customsticker.com are low, and there is free shipping with no minimum. However, you need to contact custom sticker directly on their site to find out more about pricing alternatives.
3. Adobe Express
If you are concerned about creating personalized stickers, you can do so with Adobe Express. For example, you can use Adobe Express stickers to mark your achievements, label your gifts, decorate a product, and more.
Adobe is a trusted platform, and it has many professionally designed sticker templates that you can use to customize stickers based on your personal preferences. After you decide which stickers are for you, you can print them at home or with a professional printer that you can share with your friends and family members. It's easier than only choosing a template and sharing it.
Moreover, Adobe Express will even show you how to create your own personalized stickers on its site. The premium price for Adobe Express is $9.99 per month but offers you a full 30-day free trial which you can use to see if the platform is the right choice for you or not. Moreover, billing begins after your 30-day free trial ends.
4. Canva
Undoubtedly, Canva is one of the best design platforms out there. Nevertheless, it also has a free online sticker maker. To some people, a sticker might only be a piece of text and image you will wear and peel off whenever you finish using it. However, for many other people, a sticker represents a person's personality and may even be a peek at their life story. For business owners, it is a helpful thing for growing their business and increasing revenue and sales.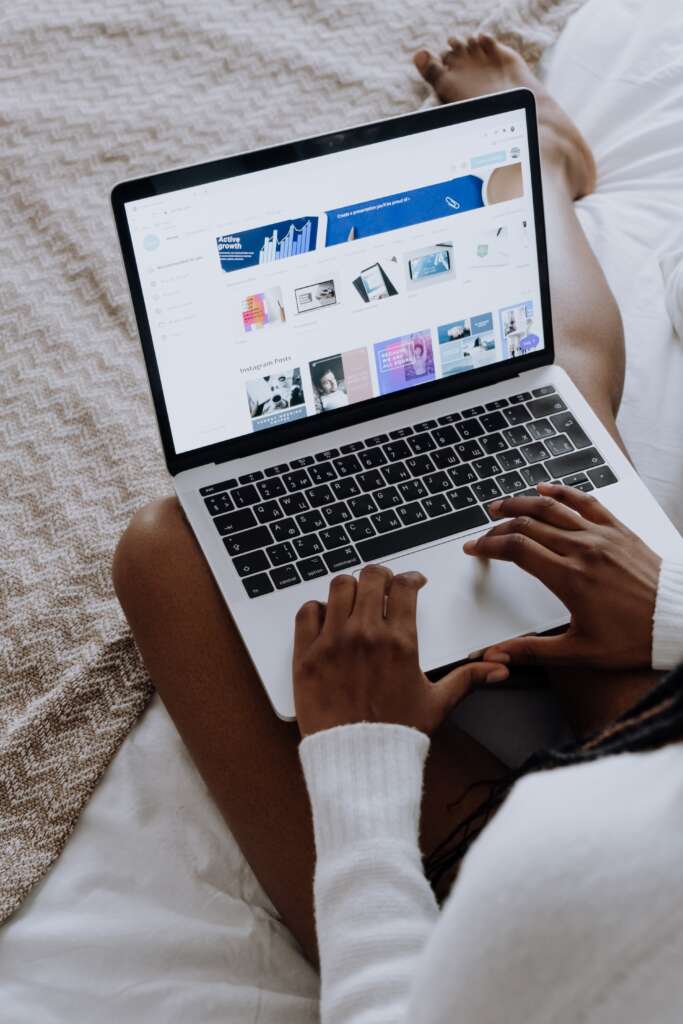 Canva's free sticker creator allows you to do things beyond the limits of other platforms. You'll find many excellent templates and millions of design options that will enable you to perfect your design. Furthermore, Canva allows you to publish it on your own or let Canva Print do it for you! Your stickers will be ready in a few days.
For more information on pricing options with Canva, you'll need to contact them on their site directly, and they'll guide you into what you have to do!
5. Stickeroo
What do people love about Stickeroo? First, the fact that you don't need to place any minimum order is an excellent option to consider using this platform. You are allowed to order as few stickers as possible so you can choose your style before making any large orders. Moreover, whenever you accept using Stickeroo's services, you have unlimited revisions available on your stickers and ensure that your final product is usable.
Stickeroo's stickers come in different shapes and sizes, allowing you to create square, rectangular, and kiss-out stickers that you need.
Creating your stickers is an easy process. All you have to do is choose your sticker type, upload your design, and Stickeroo will take care of the rest. Of course, pricing with Stickeroo will depend on the stickers you use and the customization options.
6. Inkmonk
Stickers are one of the fastest and easiest ways to promote a business, product, or event. Moreover, Inkmonk is one of the easiest ways to buy custom stickers. Nevertheless, customized stickers are easy to recognize and considered to be one of the most efficient marketing tools in the modern-day world.
Having said this, Inkmonk ensures that you are meeting your business requirements. For this reason, it is why it's a top competitor in the industry. With Inkmonk, you are receiving sticker quality, one of the fastest production and delivery times, and one of the best prices for the quality you are paying for.
7. MakeStickers
MakeStickers allows clients to create all types of stickers, including product labels, packages, outdoor stickers, clear stickers, car stickers, and more. Like most sticker services, MakeStickers offers on-demand printing services, meaning that the platform can process any amount of stickers required within a set period.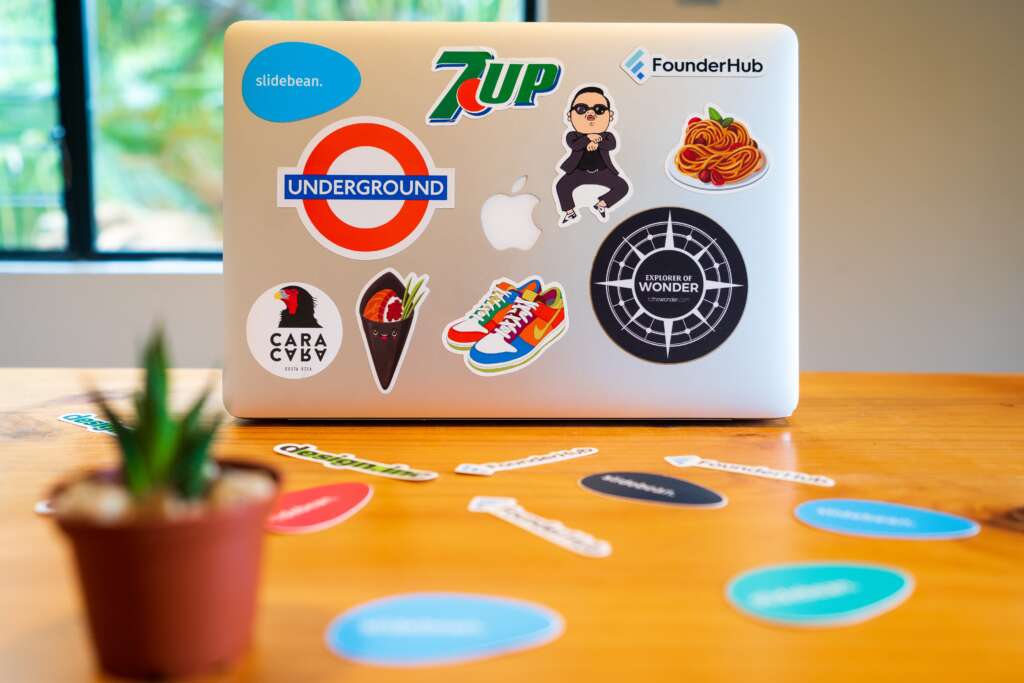 Ordering stickers is also a simple process that doesn't require any complicated process and allows you to adjust your stickers throughout the design process, ensuring that the final result is the way you want it to be. Contact MakeStickers directly on their site to see how their prices compare to competitors!
8. Stickermule
A widely known custom sticker printing company with one of the easiest online ordering processes, with only a four-day turnaround time and free shipping. If you want to try out their stickers, you can get samples from the site directly. In addition, the site offers free online proofs and shipping.
You can make custom packaging, t-shirts, labels, and many types of stickers through these custom stickers. In addition, it's one of the fastest platforms that allows you to buy custom printed products. You can order in less than one minute and figure out how you want your custom stickers to be. The online proofs and free worldwide shipping are other major benefits you can look forward to with Stickermule.
Wrapping Everything Up
That's about it for this article. These are the top eight best tools you can use for printing custom stickers online. If you want to learn more about these tools, we recommend you try out a free trial or free sampling and compare prices between each other.
Custom stickers are a whole new level of personalization for you and your consumers. Even though some may think using stickers is a traditional way of marketing, it isn't necessarily true. Make a plan of which stickers you are thinking of using and try to implement that into your everyday strategy and ensure that it fulfills your business requirements.