If you want to trade cryptocurrency on your mobile device, you'll need the most efficient crypto apps with the lowest prices. However, with many other factors involved in choosing a good crypto app and their surplus availability these days, finding your perfect app isn't always straightforward.
Many people currently want to invest in cryptocurrency, and if you have such an interest, you'll need the best apps to buy BNB, USDT, Bitcoin, Ethereum, and other cryptocurrencies.
Cryptocurrency Exchange in 2022
Before getting into our list of the best crypto apps, let's look at the scope of crypto exchange this year.
It is common knowledge that crypto trading has grown in popularity, mostly due to the increased value of cryptocurrencies themselves. While it was intimidating at first and rife with scams and price volatility, today's best crypto exchanges make transactions easy and safe.
There are multiple places and methods to invest in cryptocurrency. Several individuals see the cryptocurrency market as a place to earn passive income, while others consider it an alternative investment to regular investment forms. Whatever your choice on the matter, you'll need the best cryptocurrency applications, and that's what we will be examining.
The Best Crypto Apps for 2022
The best crypto apps are safe, easy to use, offer various payment methods and allow users to deposit fiat instantly and at low fees. They also allow users to invest in crypto through mining and staking.
Here are some of the best crypto apps for this year.
1. eToro
There are more than 18,000 crypto markets to trade, and most of these markets have their trading and exchange applications. Among the available crypto apps, eToro stands tall as one of the best in 2022, and we'll tell you why.
Firstly, the SEC, FCA, ASIC control them, and many other financial bodies in different countries to ensure good financial customer service. You can also trade cryptocurrency safely on your mobile phone without worrying about the security of your funds.
In addition, eToro is home to more than 50 cryptocurrencies, and you can invest and trade at very low fees.
2. Coinbase
Coinbase is a crypto wallet that can be used when buying cryptocurrency. It can also sell, transfer, and store digital currency. This application is one of the best crypto wallets that can safely store numerous digital assets in offline storage and is available in more than 100 countries, providing an app for both iOS and Android devices.
You even get $5 in free Bitcoin for signing up.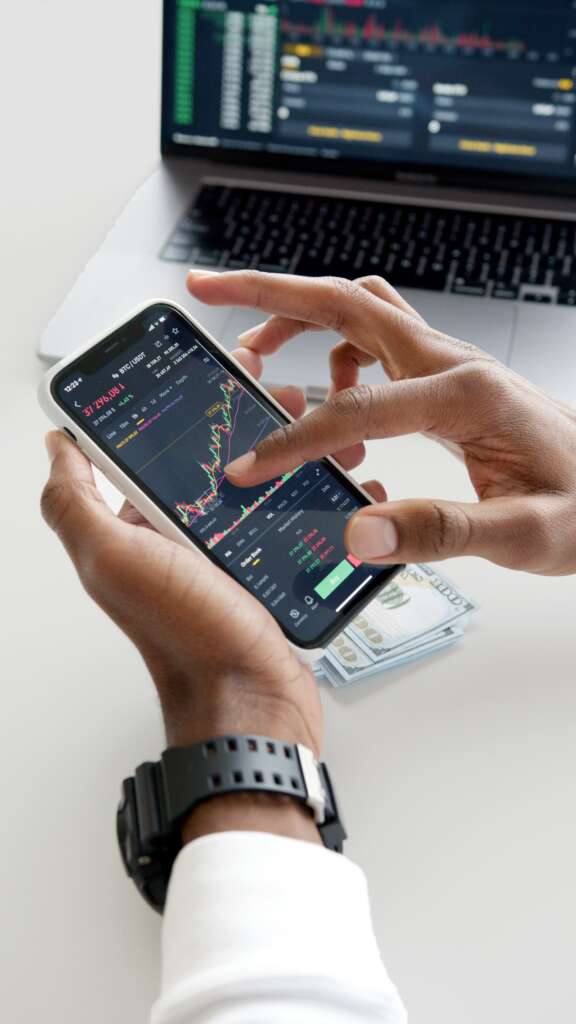 3. Zeno
This crypto wallet is a non-custodial, keyless type that easily stores all your crypto information. Its prime characteristics are simplicity and security, making it the simplest yet most secure and recoverable wallet to store your cryptocurrency. Over 70 crypto types are supported by this wallet, including Bitcoin, Ethereum, and Dogecoin.
4. Gemini
This crypto app is mainly for veteran traders who allocate big sums to investments. The Gemini app is closely regulated in the US and is licensed by the New York State Department of Financial Services. If you're a heavy hitter in digital currencies, this app has the best security and investment interface.
5. Binance
Another crypto app worthy of mention on this list is Binance. It is best for actively trading users, and here's why: Binance offers over 1,000 trading markets across a large pool of crypto assets – so when you spot an investment opportunity, there is a 90% chance you'll find it on this app.
Secondly, their cryptocurrency exchange fees are very affordable. The most you'll pay for trading is about 0.10% for every trade you make.
Also, this app is the largest cryptocurrency exchange for volume and liquidity. Hence, when you trade via the Binance crypto app, you'll find it is effortless to enter and exit a position at a favorable price.
How to Use a Crypto Trading App
Now that you know some of the best crypto apps for 2022, we'll give you the steps to get started with them.
Step 1: Open an Account
You will require an email address, cell phone number, and chosen username and password.
Step 2: Download Your Chosen Crypto App
Next, download the app and log in with your newly created username and password.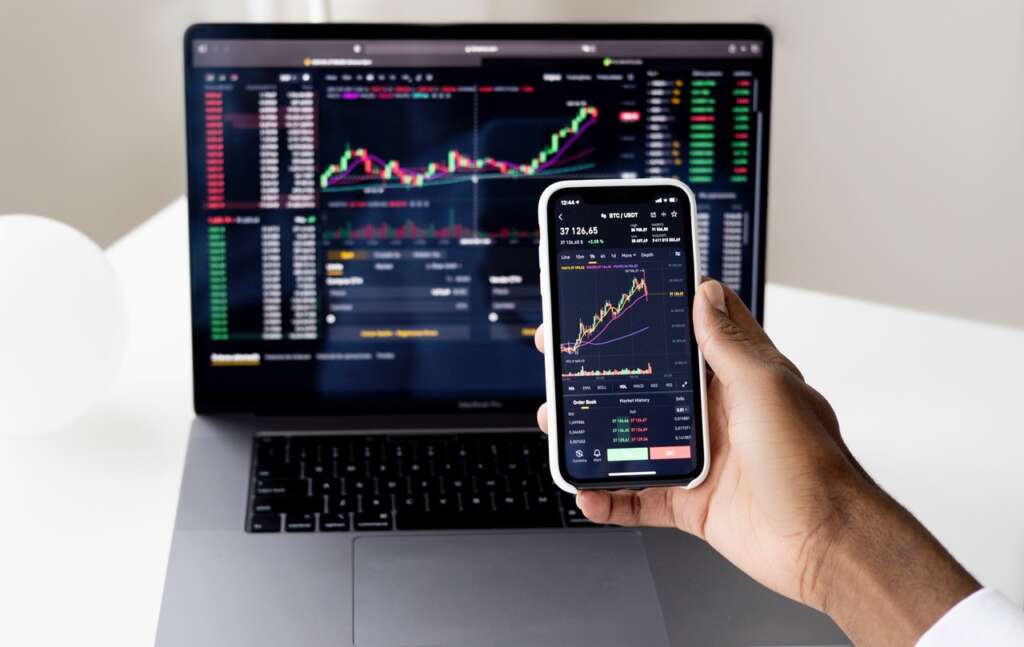 Step 3: Verification
Once you log in to your account, the app will ask you to complete a verification process. The two primary documents usually required are:
A document that confirms your country of residency.
A document that confirms your identity.
Both of the above documents can be uploaded via your smartphone by taking a picture with your camera.
Step 4: Deposit
Now that your account has been verified, you can make a deposit. When doing this through a crypto app, you can deposit funds instantly with a debit or credit card.
Step 5: Search for Any Crypto
At this stage, you can now use the search bar to find the digital asset that you wish to buy.
Step 6: Buy the Crypto
Put how much money you want to invest in your chosen cryptocurrency in the 'Amount' box.
The decision to invest in cryptocurrency isn't right for everyone, as they're still a volatile investment. If you believe in the potential of cryptocurrencies and have a high-risk tolerance, you should be up for holding some digital currency as a long-term investment.