Finding leads and contacts can be a daunting task for any business. It's hard to know who is the best contact for a particular job or project, and without the correct information, you could waste valuable resources.
That's why it pays to have access to a reliable contact finding tool in your arsenal.
We've rounded up some of the best contact finder tools available in 2023, so you can ensure you're always one step ahead of the competition.
 7 Top Contact Finding Tools To Check Out In 2023
1. Swordfish AI
Swordfish.ai is the ultimate lead management tool to help businesses quickly acquire contact details of prospects and candidates from any web page.
With this tool, reach out directly to potential customers or job seekers, improve conversion rates significantly, and better engage with them on their preferred platform.
Swordfish.ai is the perfect tool for businesses looking to find accurate, real-time information by conducting detailed searches across multiple social media profiles.
Through its advanced Chrome integration feature, admins can easily access and analyze data from platforms such as LinkedIn, Facebook groups and profiles, Github, Stack Overflow, or Google searches.
What's more? It integrates machine learning algorithms with premium data vendors to cross-check gathered info that is accessible publicly — making Swordfish Ai an invaluable asset when gathering reliable insights.
Swordfish.ai starts at $99/month for 150 credits, but there's a free version available which is limited to 5 credits per year.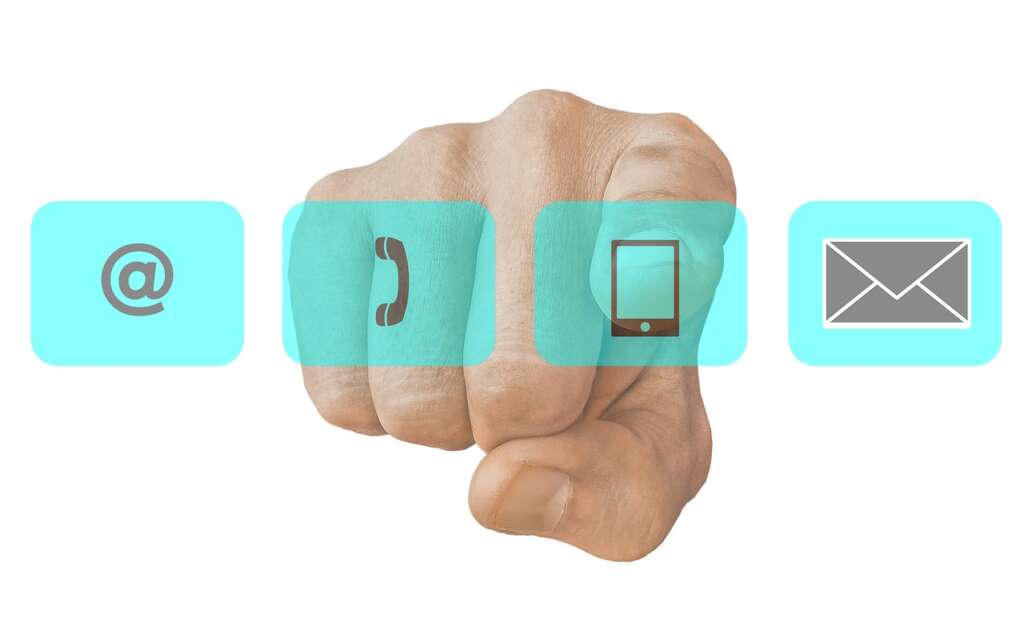 2.) ZoomInfo
ZoomInfo is an excellent choice for companies looking to access top-notch contact data. ZoomInfo SalesOS, one of the products offered by ZoomInfo, provides user-friendly and intuitive access to comprehensive contact information.
This tool, regarded as a leading go-to-market platform for B2B companies, uses advanced AI technology to provide accurate contact data that is regularly updated so you can find the most up-to-date information available.
ZoomInfo is unmatched in size, precision, and frequency of updates regarding its database for insights.
With ZoomInfo, users can gain valuable insights into contacts and companies with intelligence and purchase intent data.
To further enable you to engage with customers more effectively, ZoomInfo also offers conversation intelligence (Chorus), sales engagement (Engage), and data orchestration (RingLead).
The basic package, Professional+, starts at $14,995/year.
3.) DiscoverOrg
In 2019, DiscoverOrg boldly acquired its rival ZoomInfo to create a unified platform known as "ZoomInfo Powered by DiscoverOrg."
By combining the power of business intelligence applications, ZoomInfo Powered by DiscoverOrg, can provide clients with superior quality data.
This unified product provides unparalleled firmographic, technographic, contact, and intent information to take your business to the next level.
ZoomInfo powered by DiscoverOrg easily integrates into any existing digital workflow or sophisticated technology setup. Moreover, it is suitable for the most popular CRM and sales apps, such as Salesforce, HubSpot, and Pipedrive.
ZoomInfo Powered by DiscoverOrg is equipped with an array of cutting-edge features, including real-time human data verification from 300 researchers; proprietary artificial intelligence and machine learning functionality; a vast contributory network; and instantaneous email validation.
4.) Lusha
Lusha is a powerful contact-finding tool that helps users quickly get the most accurate and up-to-date contact information.
With Lusha, you find direct phone numbers and email addresses in seconds using its advanced mobile number intelligence technology.
Lusha is well integrated with Salesforce, and a Chrome Extension and Web App are also available. Overall, it is one of the best tools to find the email addresses of any in-demand professional or individual.
Lusha starts at $99–$199 for a maximum of 300 credits. There is also a free plan, but it is limited to 5 credits per month.
5.) ContactOut
ContactOut is an AI-powered recruitment platform that lets users quickly find and contact potential candidates, whether from LinkedIn or GitHub's public profiles.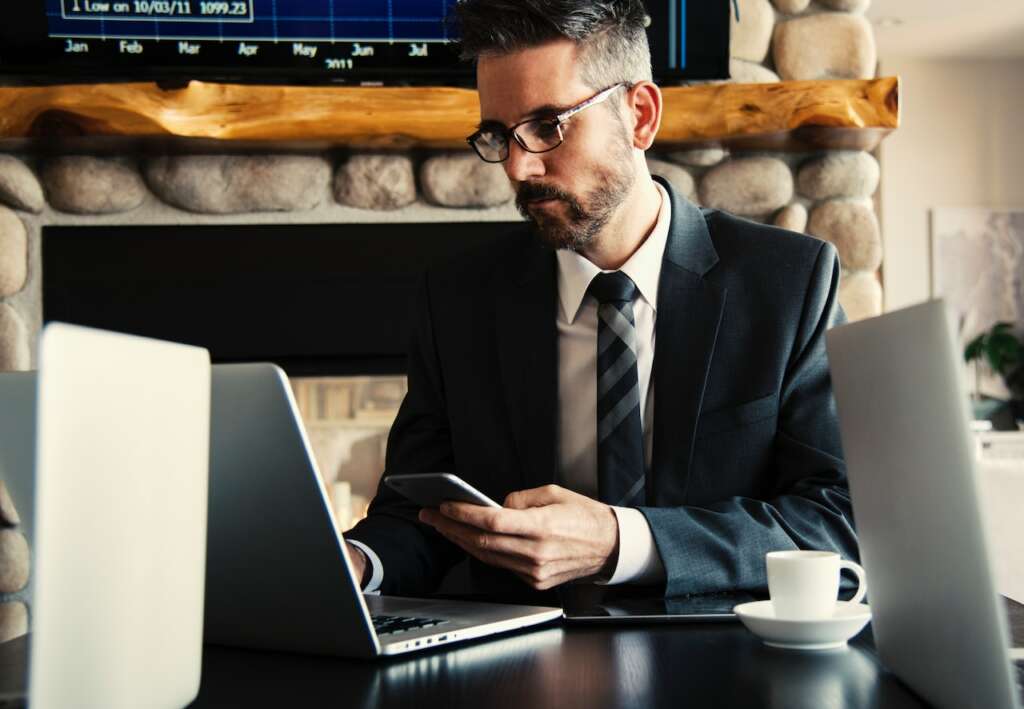 With ContactOut, your search for quality email addresses has never been easier or more reliable! Their 97% accuracy rate ensures you get the information you need quickly and accurately.
Its sophisticated machine-learning algorithms make it one of the most reliable tools for prospecting and recruiting all types of talent.
The ContactOut Pro plan starts at $49/month; with the $199 plan, you can search up to 400 contacts. ContactOut works well with LinkedIn and is available as a Chrome extension and web app.
This tool can quickly find individual email addresses or bulk email contact information, making it perfect for prospecting purposes.
6.) Clearbit
Clearbit is a comprehensive data platform that provides detailed insights into companies and contacts—perfect for accurate lead scoring.
Clearbit simplifies finding email addresses for any company you need to contact. Just enter a company name, along with an employee's first name and job title, into the platform, and you'll be connected in no time. Syncing Clearbit to your Gmail account is simple and fast.
The free plan gives you access to 50 search credits and lets you find emails from any person or company.
The paid plans, starting at $199/month, offer unlimited searches and better accuracy in finding contact information.
Clearbit works well with Salesforce, Slack, Marketo, Segment, and Connect, and it's available as a Chrome extension and web app.
This tool is the ideal solution for your prospecting needs – you can effortlessly locate individual emails or bulk contact knowledge in only a few clicks!
7.) Voila Norbert
Voila Norbert is a tool that quickly locates email addresses based on any person or organization's name and company website.
Voila Norbert makes it easy to locate corporate email addresses – enter the first name, last name, and domain. No more worrying about an incorrect email address!
And thanks to its powerful signal-sending technology that verifies these emails, you can find any corporate address quickly and for free. 
It integrates well with Salesforce, Pipedrive, Close.io, and other popular CRMs and can be used as a Chrome extension or a web app. The Valet plan starts at $49/month for up to 1000 searches per month.
Wrapping Up
We have outlined 7 of the best contact-finding tools for 2023: Swordfish AI, ZoomInfo, DiscoverOrg, Lusha, ContactOut, Clearbit, and Voila Norbert.
Take a few minutes to review this list and decide which suits your business needs. Don't also forget to consider budget constraints when making your decision!
With these powerful contact-finding tools at your disposal, you can easily reach out to prospects – so what are you waiting for? Start connecting today!