Airbnb allows you to travel the world like a local. Savor historic views from an apartment in Valenciennes, France, hike near Puerto Rico's Rio Grande, splash on Mediterranean beaches in Kalkan, Turkey, or chill out Scandinavian-style on a charming archipelago in Västervik, Sweden.
Based on bookings' percentage growth since last year, some of these trending destinations have seen a 400% increase in bookings. 
With the travel boom growing again in 2022, people are heading away from urban areas to smaller, off-grid locations focused on a natural experience. Swim in bioluminescent waters in Vieques, Puerto Rico or hiking through the caves and mountains near Bragg Creek, Canada.
If you're heading overseas to cooler climes or warmer tropics this summer, here are Airbnb's top vacation locations.
Airbnb's Top 15 Summer Travel Locations
1. Valenciennes, France
This beautiful town on the Scheldt River in northern France is full of history — from the grand square to a church from the 12th century and a stunning basilica built in the Gothic style in 1850. It also has works by French, Dutch, and Flemish masters on display.
2. Changsha, China
The capital of the Hunan Province is also the native city of Mao Zedong. If you are visting this historic city, you can:
View fireworks over Orange Isle, 

Climb Yuela Mountain in autumn to enjoy fiery red maple foliage at the Aiwan Pavillion, 

Stroll beneath the blue-tiled roofs along Taiping Street, or

Check out thousands of years of history at the Yunlu Palace and the Hunan Provincial Museum. 
3. Matsudo, Japan
In this classic Japanese city, you can enjoy a walk under a beautiful cherry blossom promenade, appreciate the peace of Hondoji Temple, or take a tour of a shogun's wooden home.
4. Marigot, St. Martin
With multicolored houses clinging to the cliffs above a brilliant blue sea, Fort Louis, the Arawak Museum, and Paradise Peak to explore, there's no shortage of things to do on this elegant island in the Lesser Antilles in the northeastern Caribbean.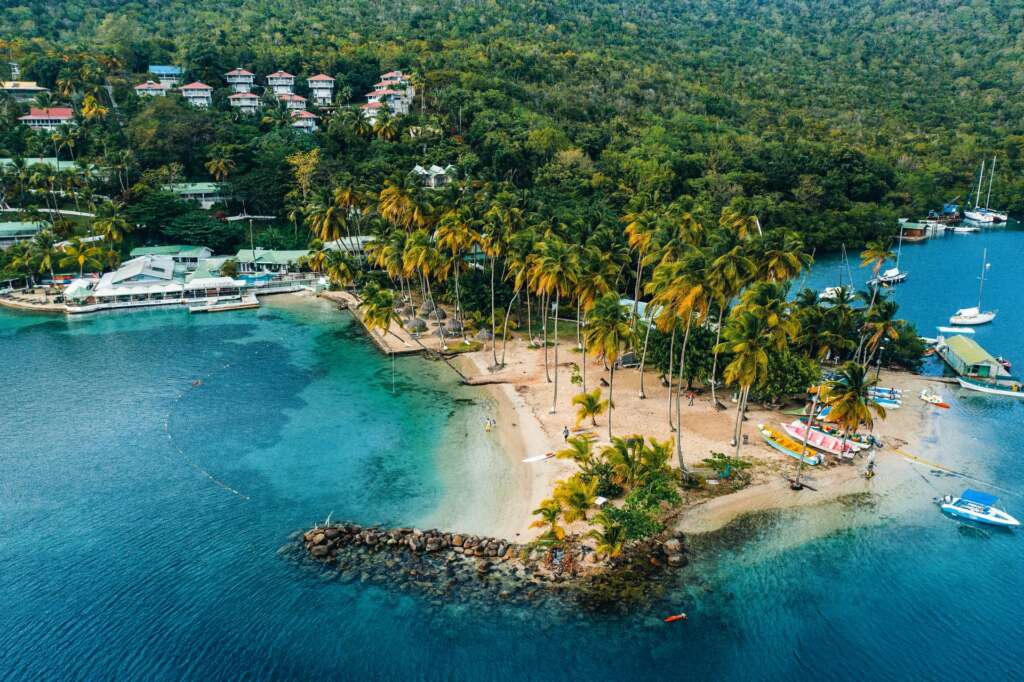 While St. Martin is a common cruise destination, visiting Marigot will take you to the lesser-known part of the island that is rich with beauty and natural wonders.
5. Nanterre, France
Nanterre is known for its murals from the 1930s, its avant-garde Grande Arch, and its sci-fi views of the modern business district at Esplanade de La Défense.
Solo travelers can:
Bike along a peaceful lake at Parc André-Malraux, 

Check out a 19th-century Chinese pagoda at a botanical garden, or

Visit the majestic, cream-colored, and turreted Chateau de Malmaison, which was the home of Empress Josephine, wife of Napoleon Bonaparte.
6. Salta, Argentina
Salta is a great place to relax, drink wine, and enjoy the Argentine Pampas. The city has palm-lined plazas, the pale pink Catedral Basilica de Salta, a museum with Inca artifacts, an artisan market, and the wine town of Cafayate.
7. Vieques, Puerto Rico
Bask by yourself, with friends, or as a couple in the sparkling blue, bioluminescent waters of Vieques Island's Mosquito Bay. When you're not soaking in the breathtaking Milky Way over black sand beaches, you can rent a jeep, ride horses, jet ski, kayak, hike, or bicycle to tour the island.
8. Yeosu, South Korea
South Korea has so many amazing destinations, but Yeosu topped Airbnb's list. Here are some stellar recommendations:
This bustling port city is sure to please duos or singletons with stunning sea views from the Hyangiram Hermitage,
Manseongri Black Sand Beach,
Yeosu HeungGukSa's traditional Buddhist temple perched high on a South Sea cliff.
9. Wuhan, China
Ok, yes, the epicenter of the pandemic, but it also has robot watch dogs roaming ghost-town streets and a reputation for strict, city-wide COVID-19 quarantines. Yet, it made Airbnb's list, why?
It's unclear if the booking surge is due to family members visiting after pandemic restrictions or if the 500-year-old city, with its Yellow Crane Tower, the Han Show Theater, and Baotong temple, is now a popular place again. Time will tell.
10. Oceanside, California
Not far from San Diego, Oceanside is a small town perfect for the outdoorsy person's vacation. It allows for jogs along the coastlines, mountain biking, and, hey, it is still a beach hotspot. Plus, you don't have to drive too far for great food and breweries.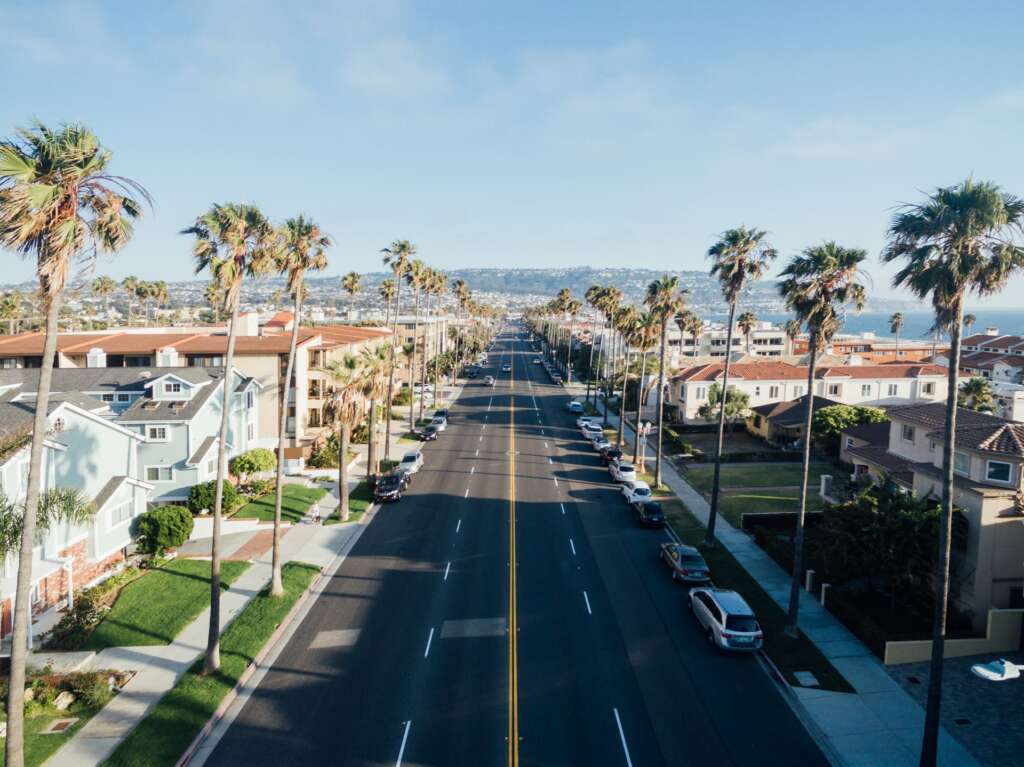 11. Dortmund, Germany
Wine and beer duos will love the beer hall at Wenkers am Markt or enjoy a Riesling (famed in the region) at Schuchmann Wines Chateau. 
When you're not on a wine tour or beer trail, check out Dortmund's futuristic steel mesh and glass Football Museum, the two-hundred-year-old Romberg Park, Dortmund Zoo, or the bustling, 900-year-old market at Alter Markt.
12. Bragg Creek, Canada
If you're looking for a rugged, outdoor adventure for the whole family, look no further than Bragg Creek. Check out Elbow Falls, Prairie Mountain Hike, Moose Mountain Canyon Adventures, or Canyon Creek Ice Cave.
13. Kalkan, Turkey
Europe and Asia collide in Kalkan, Turkey, where you, friends, or family can dip in the Mediterranean Sea, charter a private boat to the sunken city, or sip fragrant Turkish coffee while cruising pristine, jewellike coastlines.
14. Västervik, Sweden
If you like nature that hasn't been changed, perfect rural scenes, the Stegeholm Castle Ruin, and summers that aren't as hot, this large coastal town might be perfect for you.
15. Nea Peramos, Greece
This beach town has lots of beaches, the ancient Castle of Nea Peramos, the Breeze Beach and Peponi Beach bars, underwater diving, and luxury apartments close by.