Understanding What AI Text to Speech Is?
AI TTS is a technology that uses written words and paragraphs and then reads them aloud to listeners using a synthesized voice. This technology has gained popularity because of its inexpensive and easy-to-use nature. You can have any text read aloud in a voice that is quite close to the natural human voice.
Benefits of TTS?
Text-to-Speech is a very reciprocal and fascinating technology that has helped people with medical conditions. It has given visually impaired people a way to interact. Children who have autism or such medical conditions can grow and develop normally.
It is a very cost-effective method as hiring a professional voice actor often involves re-recording files to get a perfect voiceover, among other expenses. Using software eradicates all these additional charges.
It has also helped people learn foreign languages. Now, everyone can obtain skills to pronounce challenging and tongue-twisting words easily by listening to them several times. The use of TTS to understand accents could do wonders for you. The use of TTS encourages people at multiple stages of their life to learn to speak with distinctive and creative styles.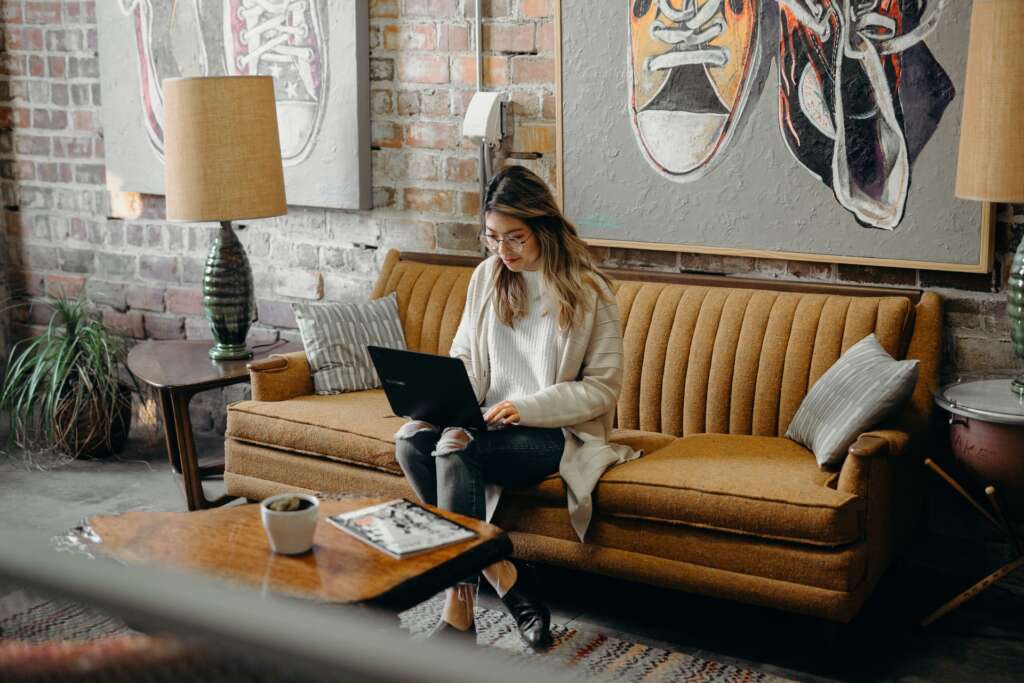 Micmonster is a similar platform with different types of voices available, and you just have to type in the text and generate the audio within a fraction of seconds. It supports 129+ languages. One of the biggest pros of using MicMonster is you can do voiceover in a variety of languages such as Hebrew, Arabic, Spanish, French, etc. No single person can speak this many languages but Micmonster can.
Drawbacks of Text-to-Speech?
Although close to human voices, automated voices lack character and tone. The listener can sometimes misinterpret the information due to the lack of emotion in the voice.
The speed of speech can be too fast or too slow, which makes it challenging to keep up with what we're listening to.
How Does Voice-over Work?
Voice-Over is a production methodology where an actor records dialogues off-camera for use in a movie, web show, documentary, announcement, etc. The director supplies the Voiceover performer with a script that they read and record in multiple accents and expressions so that the production has a range of acts. This technique is used to provide added context to the visuals.
We have all heard of Walt Disney which is famously known for their animations. Over 100 years ago, Walt Disney recorded one of the first voiceovers for mickey mouse. Although it wasn't the first Voiceover, but it certainly was the first impactful Voiceover in the art of animation and film.
Advantages of Voice-Over?
It puts the listener in the narrator's mind, allowing the narrator to communicate effectively how every emotion feels. All the thoughts of the writers are brought to listeners directly with maximum influence.
It gives a much more understandable and authentic view of the character's mood, tone, and emotions.
It gives listeners or viewers a better understanding of the characters who might otherwise they would have had to imagine
The voiceover actor and the director can come together to ensure that the voice is lining up with the tone of the content.
Disadvantages of Voice-Over?
Voice-Over often narrows the experience of the viewer/listener as they would only be able to imagine the narrator's direction to the story.
It is not an easy task for the voice actor to capture the correct emotions that the writer intended for the character.
Often it becomes difficult to convey the genuine emotions of a character to the audience.
Voiceover is generally a time-consuming and expensive job.
Which Is Better in 2022?
We can say that TTS is a superior technology and helps everyone one way or another. The benefits of this technique have provided comfort to every person in most situations. The most significant advantage of TTS is that the text can be effortlessly converted to speech with just one click.
We should definitely start considering using this technology in our daily tasks to make our jobs more convenient. Nowadays, people don't have time to read the content and prefer to listen to it instead, which has made the text to speech technology more prevalent today. Now is the time if you have been thinking about using the TTS tool for your website or business!
Now coming onto Voiceover, we have heard voiceovers in video games, tv show narrations, commercials, podcasts, and more. There are even toys and food talking in advertisements.
Voiceover acting is an exciting field that requires a lot of skill and expertise. When you want something to sound natural, a voice is that part of the puzzle that is beneficial. A voice can never be overshadowed, and it can never get lost amidst the other details of the project. It blends in but still stands out.
Voiceover is a crucial aspect of providing audiences with information around the world. What we do know is that listening to another human talk doesn't compare to listening to a replica of one, the emotion and feeling brought when we hear one of our own tops nothing.
The Conclusion
We discussed the pros and cons of both technologies. But nobody can for sure say which is better. There can be endless arguments, but only one conclusion is that both technologies hold their own place.
If replaced with an automated voice, Voiceover in movies will remove all the emotions from the film. On the other hand, voiceovers can not replace text to speech as they are essential for people with visual impairment and specially challenged people.
There is room for improvement in both technologies. We can currently wait and see where the developments will take this industry. Meanwhile, only one thing we can say for sure is that with the increasing technology, it is less likely that the voice actor will be called for a redo. The automated voice will sound more like real people with developing technology, and voice acting will reduce to a minimum.