Despite having their roots in Japan, anime and manga are now hugely popular all around the world. Recently, they've made their way into the world of digital art and investing, as most people would have anticipated from such a visually-focused art form. As a result, a wide variety of unique anime NFT collections has been created by various anime enthusiasts.
By enabling the creation of original works of art that may be purchased virtually anywhere around the globe, the NFT marketplace has completely overturned the rules of the anime culture. With the help of Blockchain technology, the buyer gains exclusive ownership that can be verifiable via a secure digital ledger.
This contributes to the value and rarity of an NFT in addition to serving as proof of ownership. In this article, we will take a look at a few popular anime art NFT collections and where you can buy them for interested investors.
The Most Popular Anime Art NFT Projects
Azuki NFT
The current anime PFP trend was started by Azuki. Although there were anime NFT projects before Azuki, Chiru Labs was able to launch one that nearly moved the entire market immediately after the mint. That's hardly shocking considering how beautiful the artwork is, how much the community loves it, and how quickly the team follows its roadmap.
However, because of their high demand and popularity, Azukis are not cheap; the floor price is about 26 ETH at the moment of this writing.
Hikari
Hikari NFTs, popularly known as the "Home of Misfits," combines a sophisticated anime aesthetic with extensive lore and a serious roadmap. The collection was created by the two teams, Chainlink and Jeez, and was released on April 11th.
The Hikari roadmap, which the team refers to as the "Manuscript," contains a lot of intriguing projects. In fact, the anime NFT collection aims to deliver on a Hikari MOBA game, streetwear, and a comic book among other things. These are a lot of commitments, but if the team will be able to deliver, then this anime NFT project will be here for the long run.
0N1 Force
ON1 Force, an NFT project with anime inspirations that was launched in 2021, screams vibrancy. Every avatar has distinctive traits, such as hairstyles, headphones, masks, and more. The ON1 Force was created by IMCMPLX and comprises lo-fi style characters with 100 hand-drawn attributes and 7777 generative side-profile.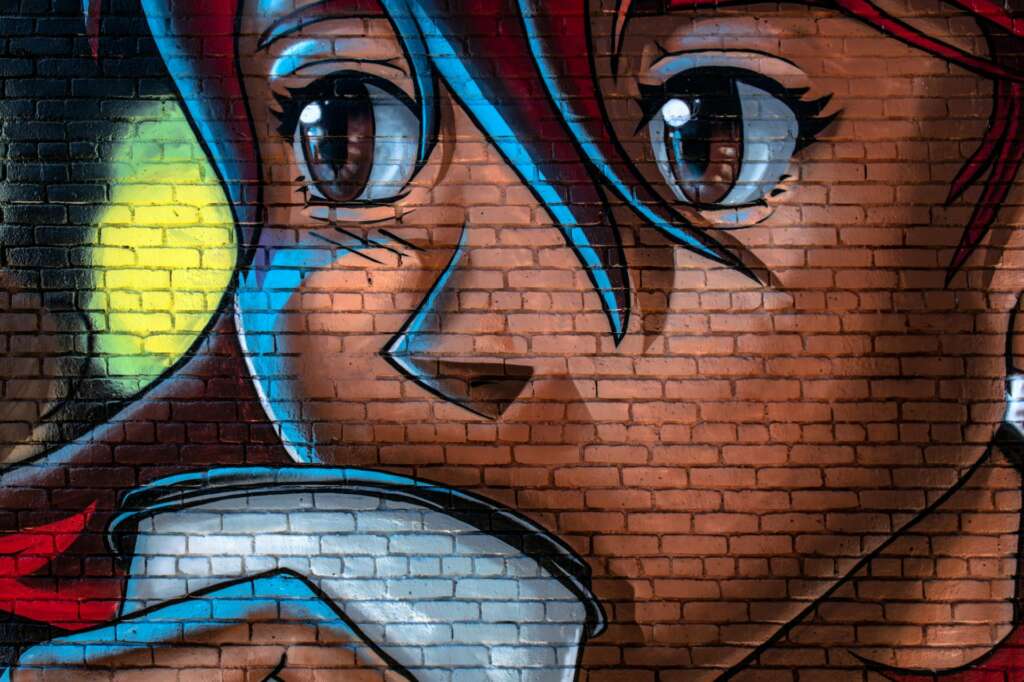 Top Anime NFT Marketplaces
Wondering where to buy anime art? To help you get started, we have compiled a list of the top 3 best places to buy anime art NFTs today.
1. OpenSea – The OG of NFT Marketplaces
OpenSea is the world's largest marketplace for anime NFTs and other digital collectibles, and it is free to sign up and browse the wide range of offerings. OpenSea has a huge user base given that the majority of NFTs are exchanged on the Ethereum Blockchain.
It also supports all types of creators and artists and it is easy to use for anyone looking to mint new NFTs. OpenSea is a great place to start for anyone looking to explore the NFT world. However, due to OpenSea's popularity, there is a lot of junk and replicas on the platform.
2. UCOLLEX
UCOLLEX is a popular NFT marketplace platform where people can purchase exclusive and limited edition non-fungible tokens for toy collectibles, pop culture, and anime. UCOLLEX is a digital haven for NFT collectors, offering access to incredible 3D art, interviews with artists, unique content, as well as VR experiences. They also offer an option where you can buy NFTs with a credit card instead of crypto.
3. Nifty Gateway
One of the most well-known platforms for artists to release digital collectibles on the primary marketplace is Nifty Gateway. You may easily buy and sell any non-fungible tokens on the platform thanks to the website's secondary market for NFT owners to sell their digital collectibles. Numerous renowned musicians, like Beeple and Steve Aoki, have dropped their NFT collections on the up-and-coming marketplace.
Bottom Line: The Future Of Anime & NFTs
NFTs are still in their infancy, but they are quickly gaining traction as a means to exchange value. With the technology maturing, the possibilities for NFTs are expanding beyond digital assets and into physical objects like cars and real estate. In the future, NFTs could become an everyday form of payment, allowing you to buy almost anything with just a few clicks.